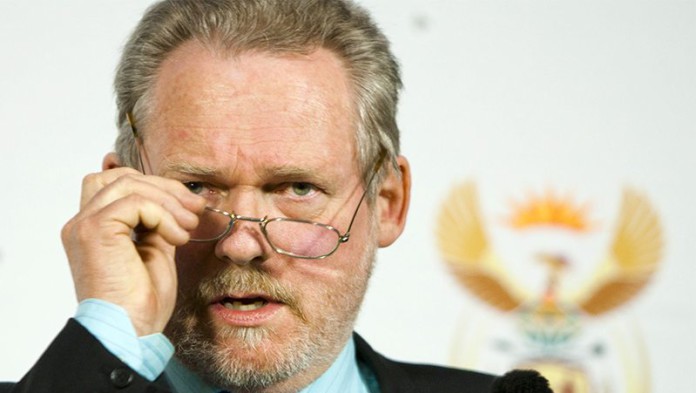 THE Department of Trade and Industry (DTI), led by its minister, Rob Davies, was instrumental in assisting mines minister, Mosebenzi Zwane, in the controversial redrafting of the Mining Charter, said Fin24 citing a written response heard in Parliament today.
Quoting a response to a question posed by Dean Macpherson from the Democratic Alliance, Fin24 quoted Davies as saying the DTI and Department of Mineral Resources conducted consultations at a ministerial and senior government official level regarding the development of a "Transformation Charter" in terms of the Mineral and Petroleum Resources Development Act (MPRDA).
Macpherson told Fin24 that it was "very concerning" Davies in his capacity as political head of the DTI supported the "devastating" Mining Charter. "The question is, how could he agree to something that is clearly so bad for the economy? It was at the very least deeply reckless. This means he basically helped to craft this lunacy Charter," said Macpherson.