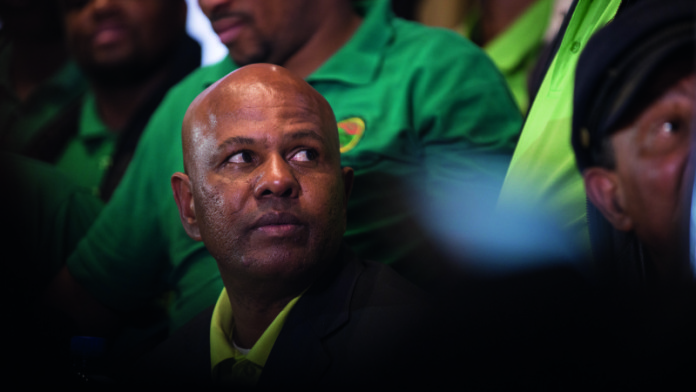 IN the world of inter-union rivalry, anything goes.
Look no further than the latest blow-up in which the National Union of Mineworkers (NUM) described Joseph Mathunjwa, president of its rival, the Association of Mineworkers & Construction Union (AMCU), "a pathological liar".
It did so after Mathunjwa accused the NUM of colluding with the South African Police Service and Northam Platinum following incidents of violence and murder in Northam town and on Northam's Zondereinde mine. The alleged offence is that AMCU is being isolated by industry and the government.
The NUM described itself "shocked" and "disturbed" – as if its members exist in a perpetual state of comely, pure-hearted innocence – after hearing of Mathunjwa's allegation which had been earlier aired on an SAFM programme.
The AMCU had earlier issued a press release containing a recording of Mathunjwa's interview because it was also shocked and disturbed that the show's producer had had the temerity not to play the whole clip.
For its part, the NUM was also furious with SAFM "These are serious allegations and for the SAFM not to give the NUM a right to reply it means that they are in cahoots with this pathological liar," the AMCU said.
"This is a known pathological liar who is a darling of the media and they publish everything that he says without verifying", it added.
As political as well as labour movements, the free use of defamatory slurs is not entirely without precedent, but as discourse this certainly wouldn't be accepted in the tripartite engagements unions might have with government officials and industry. It also wouldn't be tolerated by unions of industry leaders.
Neal Froneman, CEO of Sibanye Resources, has been pilloried for saying union tactics sometimes descend to intimidation. In the office and affairs of the labour movement, however, it's quite alright to call one another liars and cheats.
One is briefly tempted to dismiss the shouting, the puffed-out chests, and the finger-pointing. But of course, that would be folly. That's because we are on the cusp of wage negotiation season in the platinum sector which is where the tenor of this present conflict finds its proper voice.
God forbid wage talks should start in an environment of clear-headedness; at least, as far as members are concerned. What's preferred is a climate of seige; of 'us and them' rather than partnership.
It must be easy to be caught up in the vitriol if you're a union member. That's a risky place to be when important decisions – such as whether or not to support a strike – need to be made.