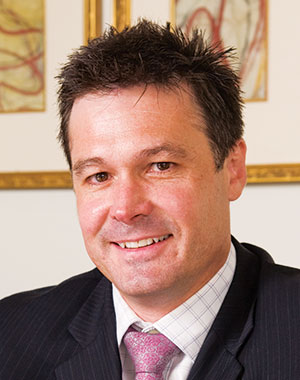 Brad

Sampson
CEO: Kore Potash
'We can do much better as a global population. Decentralised production of potash closer to end-users has to be good in the long term'
MINING in Africa is a risky business: it has the dubious distinction of being the continent with the greatest political instability, and it requires nimble and strategic footwork to appease government leaders. Fancy footwork is exactly what Kore Potash pulled off in December 2022 when it managed to allay the concerns of the Republic of Congo's (RoC) mines ministry. In a letter issued in October, the ministry expressed dissatisfaction with the lack of progress in Kore's financing of the Kola project, which it is funding in collaboration with the Summit Consortium.
Several urgent meetings later and the upset was smoothed over, with the RoC's government praising Kore's speedy response to its concerns, principally about the progress of Kola. Interestingly, Kore's COO of five years announced his resignation less than a week later. Once completed, Kola will produce a form of potash – a fertiliser called muriate of potash that is considered a crucial element in improving crop yields globally. But the mineral's relevance was given immediacy by Russia's invasion of Ukraine last year. Sanctions on aggressors - which comprise 40% of world potash stocks - sent fertiliser prices soaring.
Kore has a 97% interest in Kola and in April 2021 signed a memorandum of understanding (MoU)with Summit, a consortium of partners. The MoU included plans to provide capital through project finance debt and royalties that would form the foundation of Kola's construction. Kola will, on completion, be one of the lowest global cost producers of potash, one of the most important ingredients in fertiliser. One senses, however, that the political temperature in the RoC is high. It needs Kola to succeed, so this could be a period of 'stand and deliver' for Sampson. Hence, we've plonked him in the hot seat.

LIFE OF BRAD
Sampson has spent more than 30 years in the mining industry in Southern Africa, Australia and Papua New Guinea. He held various senior leadership positions in the areas of exploration, mining development and closure of mines at Gold Fields, Kloof gold mine in South Africa and St Ives gold mine in Western Australia. Prior to his appointment as CEO at Kore Potash, he headed up ASX-listed Tiger Resources, a copper mining company in the Democratic Republic of Congo.
More Rainmakers & Potstirrers