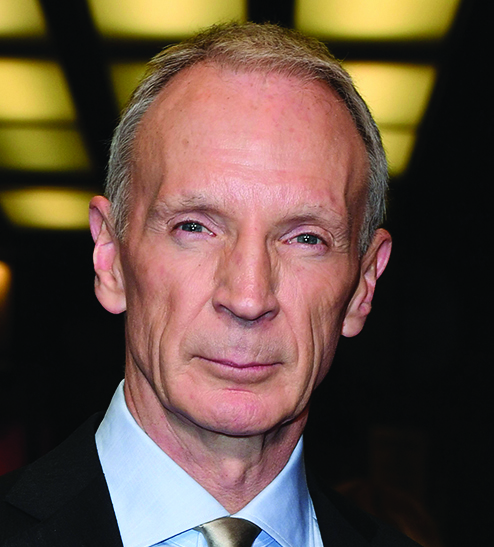 David

Tait
CEO: World Gold Council
'We need to build a digital ecosystem for gold that is rock-solid and impregnable'
IN a strategy called Gold247, launched by the World Gold Council in October, former banker David Tait is hoping to install a global governance structure and then build a digitalisation programme that will make the gold market as fungible and accessible as any other financial asset class. Having been drafted into the council in 2018, Tait saw the gold market was too "capital heavy" to operate efficiently or optimally. The aim of Gold247 is to establish a tradeable standard unit of gold in which issues such as metal weight or purity don't matter, and nor do the logistics and security complications of "physical delivery".
Before that, however, Tait wants to build a database of gold supply that guarantees provenance and improves knowledge. He has his work cut out: a recent council survey found that 50% of respondents did not trust gold, while 60% claimed not to understand the market. "Bizarrely, I can't currently see if gold is legitimately produced," Tait told delegates at the FT Mining Summit last year. Success will be when large financial institutions such as Goldman Sachs and JP Morgan give a higher risk weighting to gold in their multibillion-dollar portfolios. Clearly, the target of Gold247 is sophisticated institutional trade, but Tait reckons that there'll be an overflow into the retail market in time.
The soundtrack to Gold247's launch has been the meltdown of cryptocurrency exchange FTX.. While gold kept its value during the asset liquidations - especially in the first half of last year - its rival 'stable-coin' suffered a crisis of confidence. Tait is keen to emphasise that tradeable units of gold - though described as the metal's 'tokenisation' - is not a cryto-rival at all, but a means of modernising the way the market capitalises on gold's age-old store of wealth characteristics.
LIFE OF DAVID
Prior to joining the World Gold Council in 2018, Tait was global head of fixed macro products at Credit Suisse. He started in banking about 35 years ago at Goldman Sachs before joining Credit Suisse. He is an independent member of the Bank of England's market standards board. Tait is also highly regarded for child protection advocacy work, receiving an MBE for services to the Rebuilding Childhoods board. Tait has raised a total of £1.5m by summiting Mount Everest on five occasions. A motion picture depicting his life story, Sulphur and White, received a royal world premiere in 2020.
More Rainmakers & Potstirrers