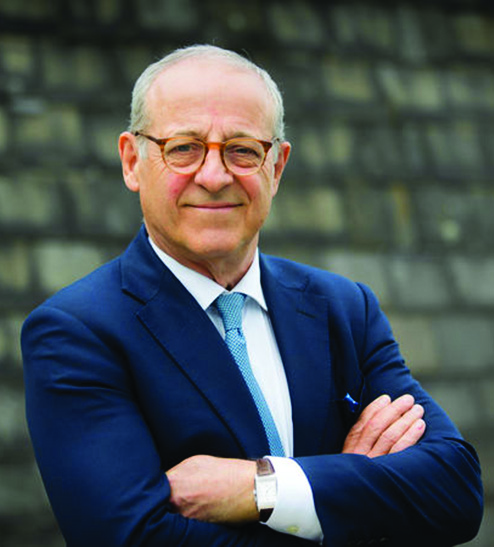 Paul

Atherley
CEO: Pensana
'We are trying to establish independent and sustainable rare-earth production in the UK. We can't have everything relying on China'
THE UK's M&A Investments stumped up an additional $4m to tide Paul Atherley's Pensana over until it starts the final, serious round of financing for its rare-earth projects. And what a lot of dosh that round of financing will involve: $494m all told, of which $299m is for the Longonjo mine, concentrator and refinery in Angola. Longonjo will produce about 40,000 tons a year of rare-earth sulphate, which will then be exported to the $195m Saltend processing facilities situated in England's north-east, itself supplied by power from the world's largest wind farm in the North Sea. 
If all goes to plan, the outcome will be 4,500 tons annually of two stripes of rare earth known as neodymium and praseodymium, or NdPr for short. Longonjo, a shallow open-pit mine, is clearly a feather in the cap for Angola's ongoing economic renaissance, but its construction is also a sign of just how important rare-earth production is for the globe's pursuit of both green mobility and wind power. Both applications require a type of powerful magnet that only NdPr can help build.
What's more, about 95% of world rare earths are made in China, which poses geopolitical and economic risks for Western governments and original equipment manufacturers (OEMs) such as carmakers. Atherley is hoping these concerns will enable him to sign offtake deals. Yet he has also genuflected to China's power: an MoU was signed with a Chinese magnet manufacturer for 25% of NdPr output from Saltend. While Atherley sets about the task of raising money for his firm's ambitions, preliminary works have started at both Longonjo and Saltend. Two more different locations you could not hope to imagine.
LIFE OF PAUL
A mining engineer with a degree from Imperial College, London, Atherley was an executive director at HSBC before establishing grassroots knowledge of Chinese business as chairman of the British Chamber of Commerce in Beijing, a role he held for a year between 2014 and 2015. He thereafter worked at Berkerley Energie, an Australian-listed firm working on clean energy resources at a prospect in Spain. He joined Pensana as chairman in May 2018. Tim George, a former Anglo American executive and former CEO of Xceldiam, was appointed Pensana CEO in 2019.
More Rainmakers & Potstirrers