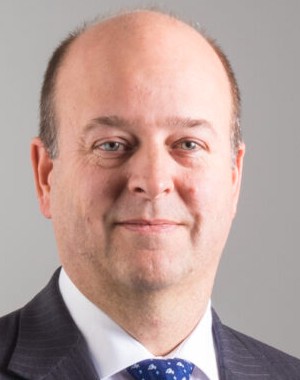 Frank

Hallam
CEO: Platinum Group Metals
'Hallam has been keen to advance the Waterberg Project since his appointment in December 2021 after Implats declined to exercise a control option in the project'
PLATINUM Group Metals (PTM) chalked up two legal victories last year. The first was the South African government's dismissal of an appeal against its granting in 2021 of a mining licence for PTM's Waterberg Project. The second was the dismissal of a claim brought against PTM's sale of the Maseve mine, also in South Africa. PTM sold Maseve to Royal Bafokeng Platinum (RBPlat) for $70m in 2018 after a disastrous decline in metal prices forced the mine's closure under PTM.
Africa Wide, PTM's one-time empowerment partner, claimed the deal was done without its permission but the court found the time for such claims had elapsed and, in any event, Africa Wide had no case. Less cut and dried is PTM's contention it could circumvent Impala Platinum's (Implats') right of first refusal over a concentrate offtake agreement from PTM's proposed $874m Waterberg Project. PTM can't really finance the project without an offtake in place, but Implats, which owns 15% of the Waterberg Project, is dragging its feet.
According to Hallam, a deal with another JV partner, such as Japanese trading firm Hanwa Company, which owns 9.8% in the project, would not constitute a third party and so circumvent Implats' right of first refusal. The aim of this is to pressure Implats into making a decision. Hallam has been keen to advance the Waterberg Project since his appointment in December 2021 after Implats declined to exercise a control option in the project. The question is whether the market can support a palladium-dominant 400,000 ounce-a-year mine as proposed? Automakers are beginning to substitute palladium in autocatalysts with platinum given the former's meteoric price increase in the past three years.
In the meantime, Hallam is rebuilding PTM's balance sheet. After clearing out all historical debt, he last year signed two agreements enabling PTM to issue up to $300m in shares.
LIFE OF FRANK
A qualified CA with expertise in business administration, Hallam developed an early taste for risk not normally associated with your common-or-garden accountant. He cofounded MAG Silver Corp and West Timmins Mining along with PTM. He has the scars for his endeavours. He stood beside former PTM CEO Mike Jones as he "went to business hell and back" between 2017 and 2019 following PTM's disastrous Maseve project. Hallam was previously an auditor at PwC.
More Rainmakers & Potstirrers