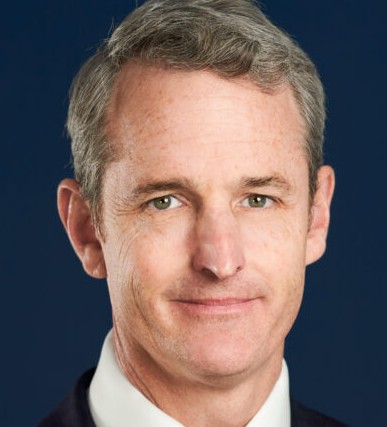 Tristan

Pascall
CEO: First Quantum Minerals
'I don't think we're very far away [on the Panama dispute]. There has been progress ... but they do need to be resolved fairly for us to close this out'
TRISTAN Pascall takes his place in Rainmakers & Potstirrers for the heft of the copper operations in Zambia, which comprise 51% of the Canadian firm's 785,000 tons in total production. First Quantum also mines in West Africa's Mauritania. Those jurisdictions may become more critical to First Quantum Minerals if the game of chicken currently underway with the Panamanian government continues. The two are involved in a fiscal dispute over the 350,000 tons-a-year Cobre Panamá mine. Panama says First Quantum is operating without a contract. Pascall claims government consented to it operating without one.
As matters stand, in a quick-moving situation, First Quantum is preparing to close Cobre Panamá, leaving it reliant on Sentinel and Kansanshi, its Zambia mines. Even if the situation is resolved, one has to conclude that the dispute serves as a reminder that host governments want a larger slice of the metals price run. This is not the first time First Quantum has run into fiscal fights: it threatened Zambia with the closure of operations after former president Edgar Lungu made certain tax changes. That's all a distant memory now following the election of the more business-friendly President Hakainde Hichilema in 2021.
In December, First Quantum agreed to pay Zambia's government-owned ZCCM-IH a revenue-based royalty instead of conventional dividends. It's a win-win as one early Hichilema decision was to reinstate royalties as tax-deductible expenses. First Quantum is pressing on with the $1.25bn Kansanshi expansion known as S3 (Solwezi section) and has pencilled in the first quarter of this year for some production diversification in the form of the Kalumbila nickel project. The happiness in Zambia is a complete 180° for First Quantum. It hopes a similarly happy outcome can be achieved in Panama.
LIFE OF TRISTAN
Pascall joined First Quantum in 2007 and held progressively senior roles in Africa and Latin America until he was appointed director of strategy in 2020. He became COO in 2021, and his appointment to the CEO role was announced in November, following what the company termed a "thorough evaluation", which included a "worldwide external search".
More Rainmakers & Potstirrers