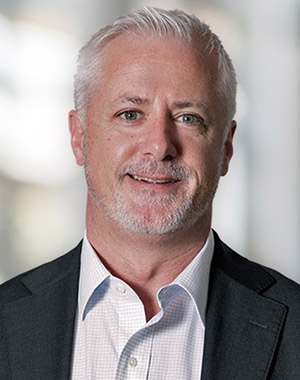 Chris

Showalter
CEO: Kabanga Nickel
''We're not waiting for the feasibility study to be completed before proceeding ''
SO far so good for Kabanga Nickel, a privately  held development company operating in Tanzania. In 2021, it clinched a deal with BHP for $50m in seed investment, with an option of a further $50m, pending conditions precedent. Those conditions appear to have been met as Kabanga Nickel announced in December that BHP had agreed to stump up the balance, taking its direct stake to 17%. Assuming further milestones are met, BHP will buy a total 60.7% share of Kabanga Nickel, which owns the Kabanga sulphide resource once picked over by Glencore and Barrick Gold.
What's perhaps different between past exploration and Kabanga's today is the nickel market. So enthused is Chris Showalter about the metal''s prospects that he declared in an interview with S&P Global Commodity Insights that he wasn't waiting for the results of a feasibility study before progressing the project. Showalter's bullishness is typical of what people think about nickel, an important element in electric vehicle battery manufacture. First nickel production from the proposed mine will begin in late 2024 or early 2025 to coincide with an expected "inflection" in nickel demand, says Showalter.
All in all, Kabanga mine will produce 65,000 tons of metal over 30 years, consisting of 40,000 tons of nickel and 25,000 tons in by-product metals. Also on trial in this phased investment by BHP is technology developed by Kabanga Nickel's chairman, Keith Liddell. His patented hydrometallurgical (hydromet) process is held in Lifezone, which absorbed $10m of BHP's initial $50m investment. In December, Lifezone Metals announced its intention to list in New York after taking over GoGreen Investments Corporation, a blank cheque company, raising $70m in the process.
LIFE OF CHRIS
Showalter has a BA from Ivy League institution Dartmouth College in the US's snowy New Hampshire. But it was to banking Showalter was called, specifically to Goldman Sachs, where he was introduced to southern Africa. Showalter has worked at Hannam & Partners as well as Renaissance Capital, where he was co-CEO. It was while at these companies that he earned experience working in Zimbabwe, one of Liddell's stomping grounds. Showalter became CEO of Liddell's KellTech, a refining technology company, and it was this association that led to the involvement in Kabanga Nickel as its CEO.
More Rainmakers & Potstirrers