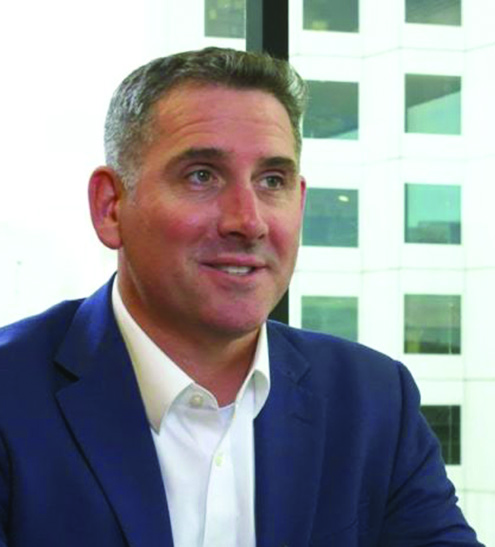 Richard

Hyde
CEO: West African Resources
'Unfortunately, the security situation in Burkina Faso has not improved over the last three years'
IT'S tempting to portray West African Resources as one of those 'boring-in-a-good-way' companies, but this would be to ignore the firm's Burkina Faso domicile. And it's been far from boring there, as a quick scan of recent headlines will show. The West African country suffered a second coup in October, just as Mali had done in 2021. Worryingly, there has been speculation that Russia's Wagner Group is now operating in the country, allegedly enlisted to fight Islamic insurgency.
Terrorism has been Burkina Faso's scourge for years, but the political and social fallout of mercenary fighting sounds like pouring oil on a fire. What this means for West African Resources is that mineral exploration over large areas in the north and east of Burkina Faso are strictly off-limits, ultimately raising questions about the firm's long-term growth options, as well as short-term sovereign discount risk. Yet Hyde's West African Resources is forging on.
Its flagship Sanbrado mine is churning out about 230,000 ounces of gold a year and will be joined by the 233,000oz/year Kiaka, a 4.5 million oz prospect bought from B2Gold in 2022. West African said in December that eight tier-one lenders had bid to debt-finance $300m of the $440m required in preproduction capital expenditure for Kiaka, with first production due in 2025. That will take group output to 400,000oz/year at least, which the company expects to maintain until 2029. In this regard, West African has progressed with barely a hiccup, although Hyde will tell a different story, having founded West African Resources as far back as 2006.
What became "an idea among mates" is now a valuable new addition to the region's gold production — similar in feel and scope to Perseus Mining, another successful Aussie miner.
LIFE OF RICHARD
Hyde is a geologist with 25 years' experience in the mining industry and over 20 years' experience operating in West Africa. In his time, he's managed large exploration and development projects for gold and base metals in Australia, Africa and Eastern Europe. He founded West African in 2006 and has led the company from IPO in 2010 through to production in 2020. He was instrumental in putting together the A$365m debt and equity financing to fund Sanbrado in March 2020. Hyde holds a BSc degree in geology and geophysics from the University of New England and is a member of the Australasian Institute of Mining and Metallurgy as well as the Australian Institute of Geoscientists.
More Rainmakers & Potstirrers