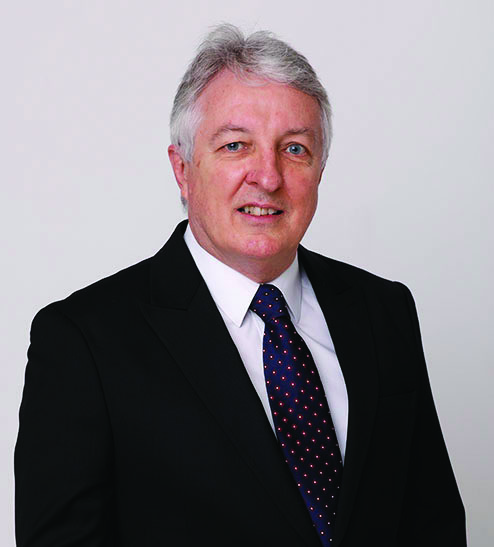 Terry

Holohan
CEO: Resolute Mining
'Resolute was overpromising and under-delivering, but we're starting to regain credibility'
TERRY Holohan is the third CEO in three years at struggling Resolute Mining, a London- and Sydney-listed gold miner that has found the going hard in its West Africa base. The problems began when Resolute paid a fullish price for the Mako mine in Senegal in 2019. The company then ran into balance-sheet problems as its Mali mine Syama faltered.
CEO John Welborn left the company in 2020 with the board stating it hoped to attract a CEO with technical skills. Oddly, it appointed numbers man Stuart Gale, Resolute's CFO, to the job. That was in 2021. Gale resigned a year later, having made little impression on the company's debt, and with the share price languishing. But he at least chalked up one success with the sale of mothballed Bibiani mine in Ghana, which put some cash into the group.
It's worth recalling that Resolute had ended its 2021 financial year with $229m in net debt. In Holohan, however, Resolute may finally have the right appointment. As the group's former chief operating officer he has extensive processing experience, which has proved to be critical in addressing Syama's problems. Resolute was profitable last year - a performance that has lifted confidence in the company's direction. On the back of this, Holohan was able to raise A$164m from institutional investors in November via a capital placement and rights issue. Most of the proceeds were put to debt reduction, but a A$20m portion has been set aside for completion of a feasibility study into the two million ounce Syama North, an important life extension project.
LIFE OF TERRY
Holohan joined Resolute in 2021 before taking up the leadership last year. He brings to bear an extensive 40-year career that started in the 1980s and 90s in the Zimbabwean and South African processing wheelhouses of Gencor, Impala Platinum and then Anglo American Platinum. From 2003, he was senior vice president at Ivanhoe Nickel and Platinum before leaving in 2006 to head exploration at the ill-fated Platmin. Then came a period in Asia before taking up the challenge at Resolute. He is a graduate of the University of Leeds.
More Rainmakers & Potstirrers