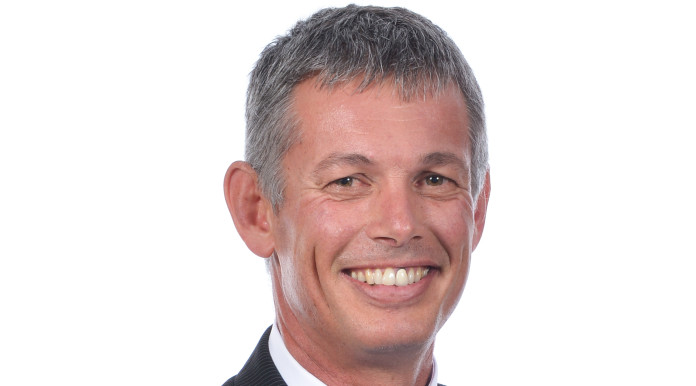 NICO Muller is taking over the reins as CEO at Impala Platinum (Implats) at arguably the worst time in its corporate history, but that gives him two major advantages in dealing with the situation.
Muller – who declined to be interviewed by Miningmx as he preferred to go public on his strategy at the firm's results presentation later in August – has a clean mandate to act decisively first because he is new to the group and bears no responsibility for – or carries baggage from – prior decisions made by his predecessors.
He has also come in at a time when conditions in the platinum sector are so dire that he has no choice but to make the tough calls required irrespective of the political consequences which appear to have stalled drastic remedial action by managements until now.
According to Northam Platinum CEO, Paul Dunne, the point has been reached where the platinum producers have exhausted all the other available options and must now start cutting back on production – something many analysts believe should have been done years ago instead of continuing to produce metal at a loss so maintaining the surplus supply to the market.
More than half the platinum production mined in South Africa is under water – Paul Dunne
Dunne commented: "More than half the platinum production mined in South Africa is under water. The lemon has now been squeezed to the point where there's nothing left to squeeze out. Costs and capital expenditure have been cut to the bone; the debt and equity markets have been accessed and they cannot keep doing that. The debt markets are now either closed or have become very expensive to tap.
"We are now on the cusp of a severe contraction on the platinum supply side and you are starting to see the impact through developments such as the recent cutbacks at PTM. The cutbacks are not yet as dramatic as everybody wants but it's happening and you will see more."
Two years ago Dunne told Miningmx the downturn in the platinum business at that stage was the worst he had seen in his 27-year career. Since then – while there has been some recovery in the prices of rhodium and palladium – the price of platinum has dropped further.
So why have the platinum producers followed a strategy of continuing to churn out metal at a loss hoping for a market recovery when the obvious move would be to chop back on production? Dunne commented: "The barriers to exit from the platinum business in South Africa are just as high as the barriers to entry. We have many long-serving employees so the costs of retrenchment will be no small thing while the costs of shaft closures have to be weighed against the damage that will be done to the asset by that closure as well as the costs of re-opening it again."
But he said the stage had now been reached where the platinum companies had to act to protect their balance sheets as well as the interests of their shareholders. Asked about the likely political consequences – given previous government backlashes against companies like Anglo American Platinum when they announced major restructuring and retrenchment plans, Dunne replied: "Where the market is at the moment economic considerations outweigh most other considerations."
Implats has just refinanced some R5bn worth of convertible bonds that were due in 2018 relieving short-term financial pressure albeit at a higher annual interest charge. The group managed that just in time ahead of the release of the draft third Mining Charter as a result of which "capital markets are now closed", according to Noah Capital analyst Rene Hochreiter who added that, with more ratings agency downgrades coming "… it will be impossible to raise cash for these companies – Lonmin, Impala and Anglo Platinum's former Rustenburg section which is now owned by Sibanye".
In Hochreiter's view "…shaft closures are now imminent with the latest Mining Charter providing a perfect opportunity to retrench".
Implats' stated strategy is develop three new major shafts – 20, 16 and 17 – which have been designed as replacement shafts for existing older infrastructure so as to create "…a more concentrated mining operation with access to new modern shaft complexes making better use of the invested, fixed cost base with higher mining efficiencies and lower unit costs".
Tight finances have already forced management to focus on construction of the 16 and 20 shafts at the expense of 17 shaft where development has so far been delayed 18 months from the plan announced in February 2015.
Shaft closures are now imminent with the latest Mining Charter providing a perfect opportunity to retrench – René Hochreiter
Hochreiter reckons that Muller will take advantage of the latest draft Mining Charter to start Section 189 restructuring processes and chop back on loss-making shafts. Currently the Impala lease operations at Rustenburg produce some 650,000 ounces of platinum annually, but Hochreiter reckons some 300,000 oz of that output is not payable at current platinum price levels and will be phased out as the new shafts are brought on line.
Hochreiter also reckons that cuts in annual platinum production of between 200,000 oz and 300,000 oz are likely at both Lonmin and Sibanye's Rustenburg operations.
But Muller has one pillar of support and, ironically, it's from assets for which Implats has received absolutely no recognition in its share price – until now – because of their location in Zimbabwe where Implats owns 87% of Zimplats and 50% of Mimosa.
Despite all the economic and political grief of operating in Zimbabwe over the past decade, those two operations have consistently been the most profitable in Implats' stable because they are mechanised and staffed by a skilled workforce that is motivated and keen to work.
The two operations account for about 25% of Implats' annual refined production but, according to Hochreiter, currently constitute 59% of the value of the Implats shares price calculated on a "sum of the parts" valuation on five-year cash flow. Go figure!