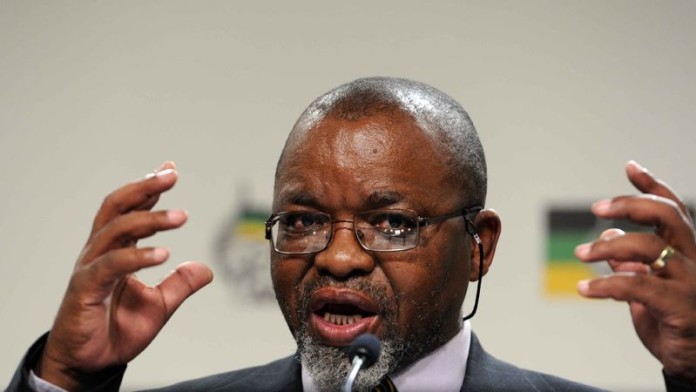 Mantashe's Mining Charter redraft, published June 15, is not without its problems. Far from it.
While the draft charter was "… an improvement on the 2017 Charter in several respects, particularly for existing mining rights", two key demands in respect of new mining right applications (including where existing 30-year mining rights had expired) were deemed to be problematic, if not fatal – especially in the view of the Minerals Council. These were a proposal for a trickle-down dividend, and a 10% free-carry clause divided equally between communities and employees.
On the positive side, as the Minerals Council saw it, the Mantashe redraft acknowledged past empowerment deals in line with an earlier High Court decision that once empowered actually meant always empowered, although there were a few conditions: one being empowerment could not be transferred when properties and companies were sold.
The reaction from local and international investment analysts was understandably mixed. There were improvements in the Mining Charter, but it was clearly not the final product. And some of its elements wouldn't fly.
An increase in the equity ownership targets to 30% from 26% ought to be 'expected', said Goldman Sachs. In respect of increased procurement and employment equity targets, they were structured in a phased manner, and shouldn't pose too much of a concern, the bank said. "We see this charter as a step in the right direction and believe that it should be taken positively by investors," analyst Eugene King and team wrote on June 18.
"While on the whole, Mining Charter III is an improvement on the June 2017 version, it does contain far-reaching changes and introduces more onerous and more stringent compliance obligations than those currently stipulated in the Broad-Based Black Economic Empowerment Charter for the South African Mining and Minerals Industry," said Webber Wentzel, a firm of attorneys that specialises in mining law.
Long-term Charter critic Peter Leon, an attorney for Herbert Smith Freehills, also acknowledged improvements in the Mining Charter, but he worried that "… many of its provisions remain problematic and … is unlikely to result in much needed investment in the already embattled South African mining sector".
And again, RMB Morgan Stanley, an investment bank: "Currently, there is a dearth of new projects in South African mining. We consider much of the South African resource base to be in sunset, and the economics of many potential projects is marginal to begin with … [We] don't think that this will have a negative impact on current equity valuations, but could be a potential future negative for the South African mining industry".
The voice of the country's exploration sector also made itself heard with more force in this round of Mining Charter discussions. "You can't fund a piece of paper on a pre-determined ownership structure," said Bernard Swanepoel, the former CEO of Harmony Gold and Village Main Reef. "I get the sense we don't think we are in competition with the rest of the world. I think we'll lose out to Zimbabwe. More money will go to Zimbabwe than South Africa this year," he said.
We say 'no' to the trickle-down dividend.
Hemmed in by pressure to make the ANC more electable in 2019, and the demands of disadvantaged people in the provinces, Mantashe argued that cutting employees and communities into the fortunes of a business made for good business. "You can't scare investors away by running mining businesses in a modern way where you invest in our relationship with communities," he said at a press conference following the Mining Charter summit.
"Mining companies must begin to appreciate that developing a complete relationship with their employees is not a cost; it is an investment. If Lonmin had had a good relationship with its employees, it wouldn't have had a five-month strike," he said.
The main outcome of the Mining Charter summit was a decision to extend the public consultation period by another month, which means the work of articulating the final contents of a new, workable mining charter can only begin in earnest at the end of August.
A key question, therefore, is the Minerals Council's final position. Is it going to negotiate within the current confines of the Mining Charter, hoping to extract a lower trickle dividend, or attempt to capture free-carry as part of a fiscal package instead of it being implemented at a taxed profit level?
According to Tebello Chabana, senior executive of public affairs and transformation at the council, there can be no 'middle-ground' on the identified areas of dispute: the free-carry and trickle-down dividend clauses.
"We say 'no' to the trickle-down dividend," he said in an interview. "Let's rather look at a profit-share idea and a community-based share scheme in lieu of ownership and which would be in conjunction with the normal social and labour plan" already in the Mining Charter script, he says.
If you've got a 5% or 10% free carry, some projects can carry that; some can't. But when you add the tickle dividend on EBITDA – and I don't know where that came from – that is extremely onerous and not competitive.
Chabana adds the council is sensitive to how notions of 'profit-share' have been used in the past. "These would not be used as a management tool," he adds. This would be a concept to which Mantashe would be particularly opposed. The NUM has long fought against productivity-based wage increases on the basis that it is used to make employees work harder, and perhaps more dangerously, when – in fact – they are seeking a greater share of the business for work already performed.
The Minerals Council is also going to suggest that a portion of mining royalty collections – of which R7bn was funnelled into the fiscus last year – could be applied directly to the mining sector in order to finance social and labour development projects. "There are many jurisdictions where a portion of royalties are allocated in such a way as in Ghana or Argentina," he says.
Says Mark Cutifani, CEO of Anglo American: "If you've got a 5% or 10% free carry, some projects can carry that; some can't. But when you add the tickle dividend on EBITDA – and I don't know where that came from – that is extremely onerous and not competitive. So it's the addition of those elements and that's why I think you can't fixate on one. To be fair to the minister, you've got to work with him on the package.
"I am taking the minister at face value when he's saying we can debate modalities or look at structure.
"It's incumbent on us as an industry to define what that looks like in the next month because I don't think we've done a good job in doing that, and we've got to do that".