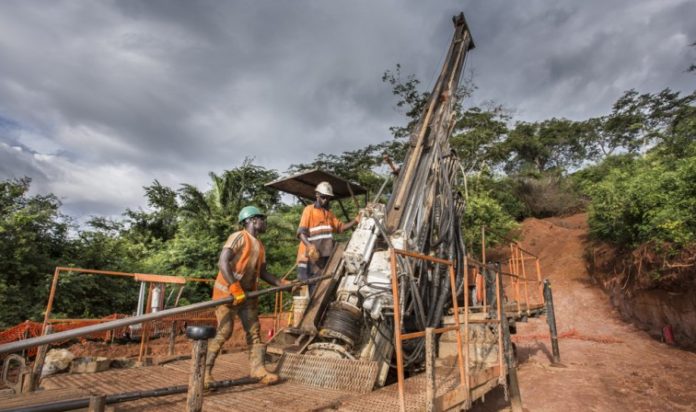 PERSEUS Mining will mine underground for the first time as part of the life extension of Yaouré, an operation in Côte d'Ivoire.
The Australian-listed company announced on Monday Yaouré had been extended to 12 years to at least 2035.
Development of an underground section was not "part of the plan" when Perseus first acquired the property in 2016. However, Perseus CEO Jeff Quartermaine said the company was keen to take on the challenge.
"While the underground mine represents a new style of mining and a new challenge for us as a company, it is certainly not new to many of our technical team members, who are very keen to demonstrate their skills in an underground mining setting," he said.
Perseus will mine to 185 metres below the base of the existing Yaouré open pit. Inferred mineral resources extend to 350m below the base of the pit and remaining open down plunge and at depth, the company said.
Including the planned extension of the open pit, as well as underground reserves, total ore reserves are 37.2 million tons of ore, grading at 1.73 grams per ton gold containing just over two million ounces of gold.
The updated measured and indicated mineral resources are now estimated at 54.7 million tons, grading 1.59 g/t containing 2.8 million ounces of gold. Inferred resources are estimated at 11.3 million tons, grading 1.9 g/t containing 700,000 oz of gold, Persesus said.
"With the prospect of further extending the mine life through further exploration success, we expect that the Yaouré Mine will live up to its reputation as one of the leading mines in Côte d'Ivoire, if not in all of West Africa," said Quatermaine.