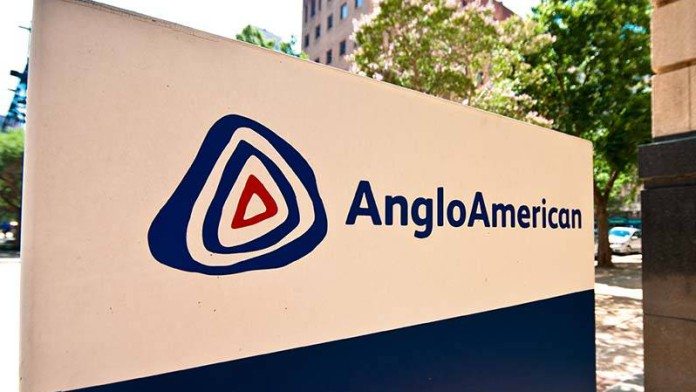 UK-listed mining group, Anglo American, produced a strong finish to its 2016 financial year with De Beers and its for-sale asset, the 70%-owned Kumba Iron Ore producing stand-out operational performances.
In a one hundred-and-eighty degree turnaround of last year's mood, when analysts pondered over the pace and direction of Anglo's restructuring plans, analysts today said the next two years boded well for the UK group based on its fourth quarter and full-year production numbers.
Since Anglo has met with modest success in respect of its planned divestments, the improved prospects must be largely down to higher pricing for iron ore and copper, as well as restructuring at Kumba and Anglo American Platinum. The group's expensive, and much-criticised iron ore project, Minas Rio, also recorded a healthy lift in volumes as it continued to ramp-up.
"Given the out-performance in some areas we expect a modest upgrade to our 2016 financial year numbers," said Investec Securities. "Guidance for 2017 (and for 2018) points to continued growth across key operations, including copper, iron ore and platinum," it added.
"We expect the results to be taken positively, especially given the upward movement in commodities overnight," said Goldman Sachs which added it had a target price of 1,600 pence on the stock. Shares in Anglo were trading at 1,342p/share in London, a slight decline of 1.3% as of mid-morning in London.
"Together with positive contributions from ongoing ramp-ups at Minas Rio, Grosvenor [coal] and Gahcho Kué [diamonds], we will be reporting a 2% increase in copper equivalent production volumes for 2016 as a whole," said Mark Cutifani, CEO of Anglo.
As per its published fourth quarter results on January 24, rough diamond production at De Beers was 7.8 million carats – a 10% increase over the corresponding quarter of the previous financial year.
However, it was the success of Kumba's pit redesign at its flagship Sishen Iron Ore – which now has a shortened life of about 15 years – that stood out among some of the group's other strong performances. The restructuring lowered the mine's strip ratio and enabled it to exceed full-year production guidance of 27 million tonnes (Mt) by producing 28.4Mt. At the half-year, Sishen's production was about 11Mt.
Including record production from Kumba's other operating mine, Kolomela, which was 12.7Mt, Kumba produced a total of 41Mt for the year at a time when the iron ore price scaled an unlikely $80/t for part of the second half. The average realised price in 2016 was $54 per wet metric tonne (equivalent to $59 per dry metric tonne).
Anglo had earmarked Kumba as an asset for sale earlier this year in response to criticism that Cutifani was playing catch-up with the commodity price curve and slow to restructure. More recently, Cutifani has acknowledged that Anglo was content to put assets marked for sale in a holding pattern until appropriate offers come along, or opportunities.
Among the options for Anglo is demerging Kumba with the South African export coal mines and a 40% stake in Samancor, unbundling its stake to shareholders, or selling it. Anglo could also continue to operate Kumba which can extend its 15-year life by re-mining tailings or even undertaking greenfields development.
AMPLATS
Anglo American Platinum (Amplats) produced 610,000 ounces of metal-in-concentrate in the fourth quarter, a 2% quarterly improvement year-on-year despite seasonal holidays in the period.
The Johannesburg-listed company said production was higher at Mogalakwena up 5%, and its Zimbabwean mine, Unki (+7%), as well as from its joint venture operations at BRPM, shared with Royal Bafokeng Platinum, and Kroondal.
Refined production was lower owing to the run-out of molten furnace matte at Amplats's Waterval Smelter in September which reduced refined production by 59,000 oz. The full year impact was 65,000 oz less refined production – lower than expected by Macquarie Bank.