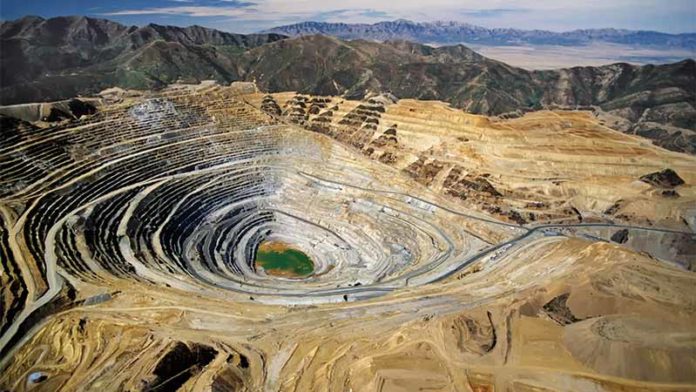 VEDANTA Resources said it hadn't abandoned hopes of resolving a legal dispute with the Zambian government out of court. Commenting in a statement today, Vedanta CEO, Srinivasan Venkatakrishnan said that whilst the group intended to defend its legal rights, it remained "open to dialogue".
"We hope to meet with the Zambian government in the near future to discuss a mutually agreeable solution to the current situation as well as the broader challenges faced by KCM," Venkatakrishnan said. "The sooner we resolve the uncertainty around the business, the sooner we can return it to a sustainable footing."
KCM (Konkola Copper Mines) is the subject of a provisional liquidation application by its 20.6% shareholder ZCCM-IH, a company that is owned by the Zambia government.
The mining firm argues that ZCCM-IH's application followed undue legal process because it wasn't predicated on solvency and, therefore, the matter should have been subjected to procedures set down in the shareholders' agreement. Vedanta also wasn't apprised of the application, or present at its lodging.
The application for the winding up has been set down for a High Court hearing in Lusaka on June 4. That gives Vedanta just under a week to engage with the government. The hope is that it can cut through the mood of a national president in full-on populist mode.
During visit to the copperbelt on May 17, President Edgar Lungu warned foreign investors not to play Zambians as if they were fools. He announced the state would take back assets if the foreign investors weren't going to run them properly. Lungu's Patriotic Front party had earlier lost an important by-election in the copperbelt's Roan district.
It's crowd-pleasing stuff and designed to win back support in an area most acute to the pressure of the government's mineral royalty changes – up by 1.5% – as well as economic trouble. The Zambian economy is experiencing its slowest growth rate in 21 years and national debt is high whilst the currency is the world's second worst performing this year.
About 70% of its foreign exchange earnings are from mining but copper production is estimated to be 100,000 tons lower this year as a result of the higher royalties and quite possibly less power. A drought is hurting hydroelectric generation that will extend into all areas of the mining industry that's also struggling with the fiscal changes.
Gemfields, for instance, impaired its Kagem mine in Zambia by $22.6m owing to the impact of a 15% export tax on revenues earned from emeralds. Colombia and Brazil, the other main exporters of emeralds, pay 2.5% and 2% (mostly production levies). Zambia then applies a corporation tax after its export tax.
In its discussions, Vedanta could ask for $180m in VAT repayments that have gone unpaid to KCM by Zambia. That would immediately resolve its short-term liquidity crunch, but perhaps the more fundamental issue is the royalty regime which was a typically ham-fisted attempt to boost the economy but which will only serve to weaken it.
The concern, though, is that Lungu is hoping Chinese capital will help save the day. Of some $9.5bn in outstanding national debt, a large potion is held by Chinese counterparties. There's already talk Lumwana, the copper mine owned by Barrick Gold, is going to be sold to Chinese companies and KCM might be earmarked for a similar acquisition that would see Zambia deeper in the pockets of the Chinese.