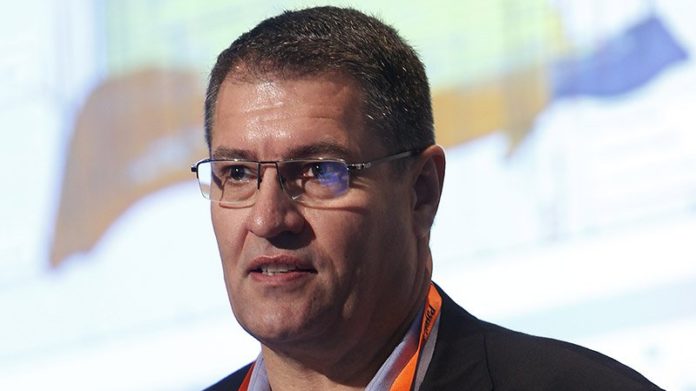 ORION Minerals has repaid a long-standing A$1.9m loan to Ango American which is an important condition before the company can access A$31m in funding for its Prieska Copper-Zinc Project (PCZM) and the Okiep Copper Project.
"The repayment of this legacy Loan Facility with AASMF (Anglo American sefa Mining Fund) is a very important milestone for Orion and our development strategy," said Errol Smart, CEO of Orion Minerals in an announcement today.
The A$31m to which Orion is one step closer to unlocking comprises a R250m (A$21m) facility with the South African government lender Industrial Development Corporation (IDC) and A$10m in 'early funding' agreed with Toronto and New York listed streaming royalty company, Triple Flag.
As a result of the payment, AASMF has released 29.17% of the shares in PCZM which are held by Agama Exploration & Mining, a wholly-owned subsidiary of Orion. They were pledged as security to AASMF for the performance by PCZM of its obligations in terms of the loan facility, said Orion.
"While quite technical in nature, the release of the security associated with this 2015 funding arrangement is a critical milestone that will allow us to draw down the new funding sources we have put in place with the IDC and Triple Flag," said Smart.
In March, Orion announced it had raised A$13m (R80m) through a share issue which sees prominent UK investor Adam Fleming's Clover Alloys become a cornerstone shareholder in the copper development firm.
Clover subscribed for 440 million shares in Orion for a total of $6.7m. The balance of the stock was taken by Tembo Capital and Delphi Group, private equity firms with 21.6% and 13.3% stakes in Orion respectively. The offering comes with four options, expiring in November, which could see as much as A$73m raised – some R884m.
Commenting on the Clover investment, Smart said today: "This clears the decks for us to move forward with our broader funding and development strategy for PCZM, as recently announced".