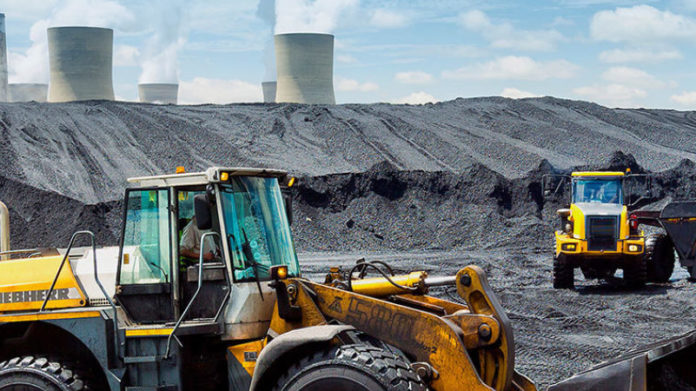 Eskom's troubles continue to plague Exxaro, with the diversified miner cautioning that lower coal demand from the Medupi power station will adversely impact its coal production and sales volumes for the six months to the end of June 2019.
The JSE-listed company said in a trade update today that total coal production volumes are expected to decrease by 5% (excluding buy-ins), directly resulting in 4% lower coal sales volumes.
However, the commercial impact of the reduced Medupi volumes is mitigated due to the contractual agreement in place, finance director Riaan Koppeschaar said ahead of the release of the company's interim results on or around 22 August 2019.
In an update on its major contracts, Exxaro said it is currently optimising the Matla Mine 1 project capital following confirmation from Eskom that a significant portion of the funds for the Mine 1 project are available. As a tied mine, Matla's entire production is being supplied to Eskom.
On Arnot, Exxaro said there is continuing action to resolve outstanding payments from Eskom, including for Eskom to top up the environmental trust fund as per the arbitration outcome.
"Too big to fail" Eskom was given a lifeline last week when President Cyril Ramaphosa announced that the government would lodge a special appropriation bill to restructure "a significant portion" of a 10-year, R230bn fiscal support programme set aside for Eskom. This would keep the debt-stricken utility liquid beyond October.
Debt at Eskom is approaching R500bn as a result of massive cost overruns and delays in its new build projects Medupi and Kusile.
Eskom said in March it was looking at abandoning Kusile and Medupi given the difficult financial situation. "We've reached the conclusion that the average return on assets in Eskom is 21%," chairman Jabu Mabuza said then. "Of that some assets are on the low end of the scale; Kusile and Medupi are sitting at the higher end."
Meanwhile Koppeschaar said coal capital expenditure for the 2019 fiscal is expected to be 9% lower than guided in March 2019, primarily due to delays at its Thabametsi and Grootgeluk 6 (GG6) projects.
He said Exxao will maintain a disciplined approach on its capex programme while maintaining a strong balance sheet, despite many of its contractors experiencing financial difficulties.
Koppeschaar also announced Exxaro's return into the Top 40 index as of Monday, 24 June 2019. "Exxaro ranked at position 32 on the review cut date, based on net market cap and as such will be an automatic addition to the Top 40 index with a weighting of approximately 0.70%," he said.
Exxaro reported no fatalities for 27 consecutive months as at 31 May 2019 and no "high potential incidents" so far during the first half compared to five in the last six months of 2018.