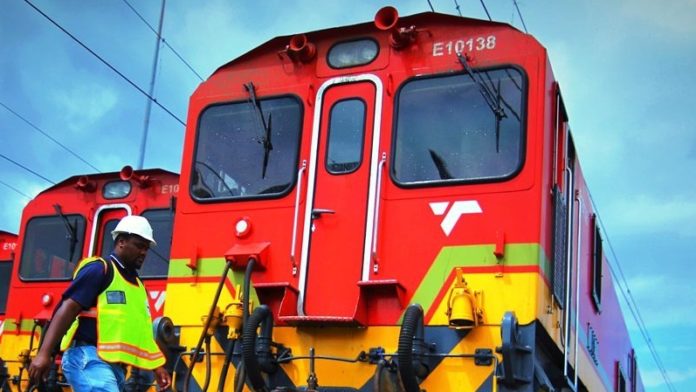 TRANSNET Freight Rail (TFR) said thermal coal exports were unaffected by a fire at its multi-purpose terminal in Richards Bay which resulted in its suspension on October 13.
TFR, a unit of the government-owned freight and logistics firm, said in a statement today operations had resumed mid-morning on Monday.
"As per the six month operations plan for the MPT, there were no coal exports planned for the weeks beginning 11 October till 26 October," said TFR.
However, magnetite exports were affected. "Coal operations through the MPT will resume once the magnetite vessel is completed," said Sibu Majozi, spokesperson for TFR.
TFR's coal throughput via the MPT is 300,800 tons per week.
Transnet said that investigations were underway and a board of inquiry was to be established aimed at determining the cause of the fire at the multi-purpose terminal and an another at its Grain Export Terminal at the Maydon Wharf precinct in Durban.
The group did not discount "operational negligence". It made no mention of sabotage.
Coal deliveries have been disrupted on Transnet Freight Rail's (TFR's) coal rail routes throughout the year largely owing to theft of copper overhead cables perpetrated by armed gangs. Transnet has previously described the vandalism as akin to being "under attack". The private sector is working with the company to improve security.
Thungela Resources said on Monday that thermal coal production for the year ended December 30 could be as much as 1.2 million tons (Mt) lower than previously forecast owing to disruption on the coal line.
The Johannesburg-listed coal producer, which was created from the demerger of Anglo American's South African export-focused thermal mines, said annual output was expected to come in at between 14.8Mt to 15.2Mt compared to previous guidance of 15Mt to 16Mt.
The rail interruptions would have a knock-on effect for Thungela as some of its mines "… may become constrained as a result of reaching stockpile capacities from November 2021". It expected to build additional export inventory stock levels of approximately 1.3Mt during the second half of the year.
"Thungela continues to work together with the South African coal industry and TFR to improve the levels of infrastructure availability and performance," the company said.