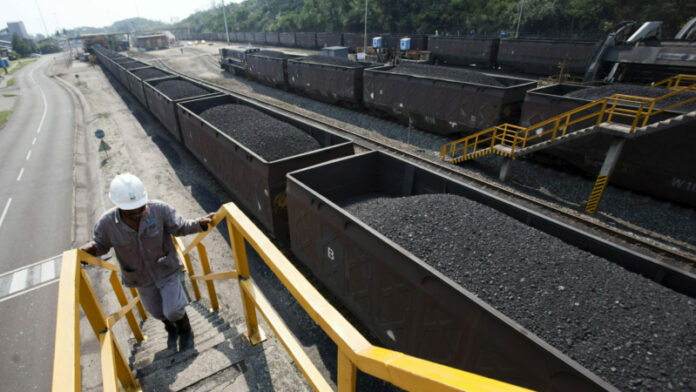 TRANSNET said its freight division was "well on track" to exceed coal exports for its 2022/23 financial year of 48.7 million tons (Mt) in the current year owing to collaboration with the private sector.
Transnet Freight Rail (TFR)'s financial year ends March 31. For the 2022 calendar year it transported 50.4Mt, a 30-year low.
Commenting in a statement on Tuesday evening, TFR said it was "responding with determination" to a lack of locomotive spares that had hindered its capacity and which it estimated cost 16Mt in coal deliveries.
"We are confident that through the range of initiatives that include partnerships with the private sector and industry at large, we are well on track to exceed last year's performance on the export coal line despite the challenges," it said.
In January, Transnet and the Minerals Council began to work together on improving efficiencies in TFR. The two established committees with oversight of the key bulk mineral routes: chrome, iron ore, manganese and coal.
But progress has been slow, according to the Minerals Council. Its outgoing CEO Roger Baxter commented in early June that the tempo – annualised deliveries of coal as of the end of May – was "well below 40Mt, without a doubt".
This was partly a result of a derailment on May 12 near Vryheid involving 56 coal-laden wagons and locomotives.
However, Transnet said today it had registered recent successes. The tender process to return to service locomotives was "in its final stages" while separate negotiations to secure locomotive from China's CRRC E-loco "continues at government level".
It added that from August, an "outcomes-based" security contract would be signed with a provider in which penalties are applied for under-performance.
Previously, Transnet has acknowledged some of its suppliers deliberately cripple the rail network in order to generate new orders on repairs. "Incentives are only offered if the agreed performance targets are met and/or exceeded," Transnet said of new security.
This was in addition to private sector collaboration which had seen 86 security task teams and 35 drones deployed on the rail network. This had resulted in a 34% reduction of security-related incidents per week on the coal line, Transnet said.
"However, it must be borne in mind that the coal line continues to be challenged by cable theft at critical bypasses and this impacts train movements," said Transnet.
Bloomberg News said today that construction of a rail route to Majuba power station had yet to be completed 10 years after starting owing to infrastructure theft.
The Majuba train line was 97.5% finished in 2021, as a result of vandalism and damage linked to copper cable theft, the project is now only 87% complete, said Bloomberg News. Eskom and the World Bank are jointly financing the development.
"The intelligence community has indicated through their assessments that the railway lines and links are targeted by criminals in order to promote increased demand and opportunities for the use of trucks," Eskom was quoted as saying in the article.