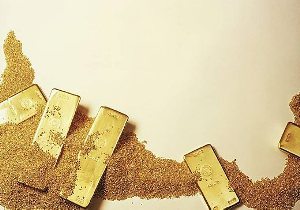 [miningmx.com] – SOUTH Africa's gold index surged 7.5% as the rand crashed through 10 to the dollar, a recovery in fortunes for the country's beleaguered gold firms assisted by the gold price which moved up through $1,400/oz.
"This is what saved the industry in the Nineties when gold went to $300 per ounce," said Peter Major, an analyst at Cadiz Corporate Solutions. "It will definitely help the industry but labour has its part to play as well," said Major.
Major was speaking on eNCA, a television programme, only minutes before South African president, Jacob Zuma, urged unions and the mining industry to bring about the completion of fair and expeditious wage talks this winter.
Whilst the continued weakness in the rand/dollar exchange rate underpins a degree of scepticism in Zuma's emergency media conference in Pretoria today, in which he sought to address concerns about futher corrections in the country's economic growth, it nonetheless provided some respite to gold companies.
They have endured a hammering this year. The gold index had shed almost 40% of its value this year prior to today's share price improvements, equal to about R40bn in the share prices of the index's main constituents including Gold Fields (which was up 8.3%), AngloGold Ashanti (6.4%) and Sibanye Gold and DRDGold, up 5.2% and 9.68% at the time of writing.
But it was Harmony Gold that recovered the most, a company that Macquarie Securities in a report dated May 29 said could "only be described as a leveraged play". It demonstrated that leverage gaining nearly 12% by mid-afternoon.
The rand gold price, helped by the twin benefits of a stronger dollar price and a weaker rand, went to R450,000/kg which is only 3% lower than the R464,000/kg Gold Fields was paid for its gold in the previous quarter even though the dollar gold price was $225/oz higher.
Commenting on prospects for the rand, Peter Attard Montalto, a strategist at Nomura International, said additional risks the rand might face in June were probably priced into the exchange rate. He didn't expect any intervention from the South Africa Reserve Bank (SARB) unless it was verbal.
"Verbal intervention is entirely possible from SARB and government though they will have to do better than Zuma's speech this morning which fell flat with zero new policies or reassurances to the market (which lets remember was the primary target of the speech)," Montalto said.