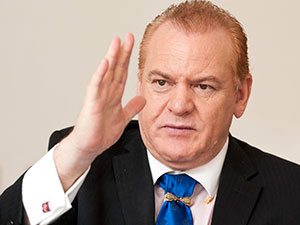 GOLD Fields claimed to have achieved "a key milestone" in its balance sheet management, announcing today it had refinanced $1.44bn in credit so that it doesn't have to repay the first tranche of the debt until 2019.
"The refinancing is a key milestone in Gold Fields' balance sheet management and increases the maturity of its debt, with the first maturity now only in June 2019 (previously November 2017)," it said.
Whilst Gold Fields would always argue that it is prudent to adjust its debt, the refinancing may entrench a theme that it is, in fact, readying itself for a possible acquisition in order to maintain its production levels.
Currently, Gold Fields is exposed to South Deep, west of Johannesburg, in order to maintain its production of about two million ounces a year, as well as discovering fresh mineable reserves in Australia where it also operates.
It has had considerable success extending the lives of its Australian mines, but there has been less joy at South Deep where it's quite possible a major downgrade in annual production will be announced, most likely in February.
The new facilities total $1.29bn and consist of three tranches which are, on average, at a similar interest rate to the existing facilities.
"A total of $645m will be drawn from the new facilities to repay the group's existing US dollar facilities, with $645m remaining unutilised," the company said.
A syndicate of 15 banks were used for the refinancing.
"In addition, since the start of the year, Gold Fields has successfully reduced its net debt by approximately $150m following the tender offer on the bonds and the accelerated equity raising," it said.
On March 17, Gold Fields announced that it had issued shares worth R2.5bn which it would use to reduce debt after buying a portion of some $1bn (R15bn) in convertible notes that are due to mature in 2020.
"The reduction in debt reduces the interest expense by $7m – not much, but leaves the company with sufficient funds to make an acquisition if it intends to," said Goldman Sachs in a note at the time.
Nick Holland, CEO of Gold Fields, said in an interview with Miningmx that his company retained an interest in participating in merger or acquisition activity even if the improvement in the dollar gold price made the market more competitive.
"Everything in Gold Fields has been bought," he said. "We've been much better at buying stuff and getting a lot more out of it than maybe other companies have been able to do.
"Now we bought Damang for $32m; we bought Cerro Cerona for $40m. We got these things for an absolute bargain. So we've been quite good at that, but M&A is still something out there," he said.