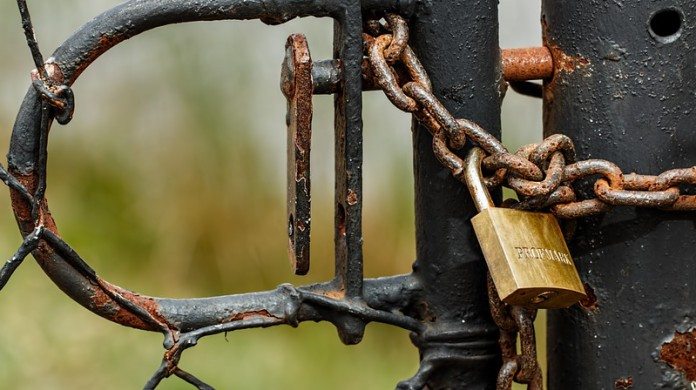 SRINIVASAN Venkatakrishnan, CEO of AngloGold Ashanti, has added his voice to criticism that the South African government is wrongly applying safety-related audits and checks.
He added that the group's attempt to lift gold production 10% from the region this financial year was "at risk" as a result of stoppages which were also making it increasingly difficult to forecast output of the metal.
The South African government is able to shut down mining operations while it conducts investigations in the event of a mine accident by applying Section 54 of the Mine Health and Safety Act. Section 55 of the act allows it to shut down a part of the mine.
However, Venkatakrishnan said that of the 77 Section 54 notices applied at its South African mines in the first seven months of the year, only six related to fatalities. The rest flowed from procedural "mass audits" the scale and intensity of which had significantly increased, he said.
His comments come a day after the South African National Civic Organisation (Sanco) called on the country's public protector to investigate allegations that the increase in Section 54 notices in the North West province, where most of the platinum mines are located, was aimed at benefiting the politically-connected Gupta family.
Sanco said mines faced stoppages when contracts related to the Gupta's JIC Mining had to be renewed. "We … are sending a strong warning to [Mineral Resources] minister [Mosebenzi] Zwane that we are fully aware of the shenanigans taking place since his arrival at the department," said Sanco North West chairman, Paul Sebegoe.
Venkatakrishnan said he was personally engaging with the DMR on the matter when specific instances of Section 54 applications were escalated to the Principal Inspector in the Department of Mineral Resources (DMR), but he had had "mixed results".
Venkatakrishnan added that "no monetary value could be put on a life" and that the group would redouble its efforts to lift its safety record even through it was "battling to make a breakthrough". The problem, however, was that entire mines were being shut instead of specific sections.
"There is room for improvement in the Section 54s so that they are more evenly applied and more specific actions are taken rather than shutting down entire operations for protracted periods," he said at the group's half year results today.
"The scale and sharp increase in the number and frequency and the trend of mass audits has made it increasingly difficult to accurately forecast production levels for our South African business," he said.
"The manner in which these are exercised continues to have significant impact on routines and production," said Chris Shepperd, head of AngloGold's South African division. Production was down 3% in the six months ended June year-on-year to some 486,000 ounces with about 44,000 oz in output lost to stoppages especially at Moab Khotsong in the first quarter.
"Are they related to safety? Yes, they are," said Shepperd. "The only issue is the manner in which they are applied. Any particular shutdown can take two to three weeks to ramp up from zero to 90% of production volume which is debilitating," said Shepperd.
Jean Nel, CEO of Sibanye Gold's platinum division, identified Section 54 stoppages as among the factors that was making it harder to mine in the North West province – a view shared across the South African mining sector. "We have lost R135m in revenue at Kroondal to Section 54 stoppages which is staggering," he said.
Lonmin said it had lost 243,000 tonnes of ore during the third quarter after two employees died; an employee was also killed at Royal Bafokeng Platinum's (RBPlat's) Bafokeng Rasimone Platinum Mine earlier this year.
According to Steve Phiri, CEO of RBPlat, the extensive issue of Section 54 notices is partly owing to a lack of experience among junior mine inspectors at the DMR. "You can't fault them for picking up mistakes in the area once there is an accident," he said.
"But it is the sanction that matters. I see it as a skills issue among inspectors who don't have the necessary experience. We quite often make a representation to a Principal Inspector who changes the Section 54 to a Section 55 notice," he said.
For its part, the DMR has seen a worrying increase in underground mining fatalities this year.
As of July 25, there have been 53 fatalities, excluding the Lily mine where three people remained trapped following a seismic event in February, which compares to 45 deaths at the same point last year. This represents a regression of 18%, said Chamber of Mines of South Africa spokeswoman Charmane Russell.
Venkatakrishnan said that Zwane had committed to "constructive dialogue" on the crisis in Section 54 issuances following an industry request made through the Chamber of Mines.