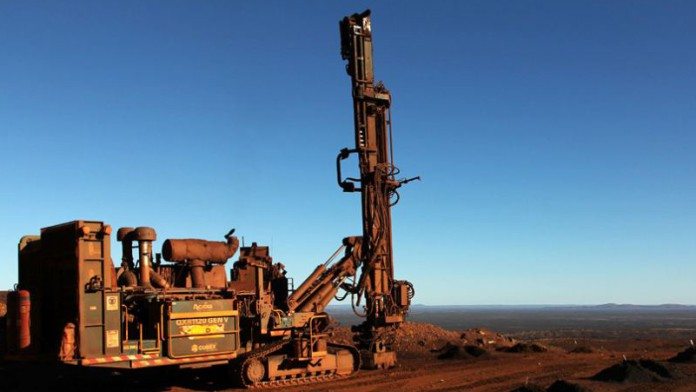 NEW York-listed Asanko Gold has bought the Miradani prospect neighbouring its Asanko Gold Mine in Ghana from AngloGold Ashanti, and will begin a drilling campaign in the fourth quarter of this year.
"The Miradani Project is a very exciting exploration project with huge potential to increase our resource base and contribute to our future growth," said Peter Breese, Asanko Gold president and CEO in a statement. Asanko Gold did not disclose the acquisition fee, but said it was "not material".
Apart from its prospectivity, one of the major benefits of the property is that it's located on an existing mining right which means it can be fast tracked to production. "We have identified three drill ready targets which we will start to drill in the coming quarter and we look forward to updating the market further during H1 2018," said Breese.
In June, Asanko presented a bankable feasibility study regarding the expansion of Asanko Gold Mine in which it would increase production to some 230,000 ounces of gold a year by means of a $22m mill expansion. It would then extend gold output to 460,000 oz/year, possibly from 2022, spending a total of $200m.
However, the group's expansion plans have been heavily criticised by a fund called Muddy Waters which produced a report claiming Asanko had to first spend $115m or run out of its ability to generate cash flow from existing operations.
The criticism knocked about 33% off Asanko Gold's share price which Breese said had hurt the group's ability to raise cash for its expansion plans. Shares in the company eventually fell to their lowest ever level of some 88 US cents per share in New York, but have since recovered to about $1/share.
Commenting on the Miradani prospect, Breese said three significant initial target areas in Miradani, Central, and Tontokrom, had been identified. The area has long been explored dating from the early twentieth century up to the mid-nineties when Ashanti Goldfields carried out soil geochemistry studies.
Ashanti Goldfields merged with South Africa's AngloGold in 2004 to form AngloGold Ashanti.