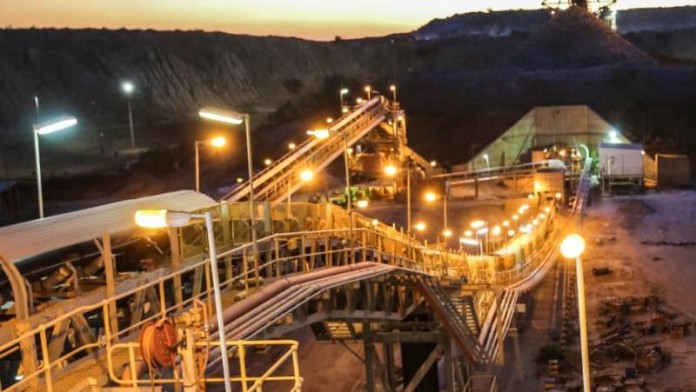 ACACIA Mining, the UK-listed Tanzanian gold producer, today unveiled a blue print for survival that does not include exporting minerals in concentrate – a piece of adaptation that would return it to positive cash flow in early 2018.
Commenting in its third quarter results announcement today – in which it reported a near 70% year-on-year decline in net earnings to $16m – the group also underlined its independence in respect of a framework agreement signed earlier this week between its 64.9% shareholder, Barrick Gold, and the Tanzanian government.
Acacia said it was seeking clarification regarding the agreement which was intended to resolve a seven month government embargo on mineral concentrate exports from Acacia's Bulyanhulu and Buzwagi mines. "No formal proposal has been put to Acacia for consideration at this point in time," said Acacia in comments to its third quarter review.
"Any proposal agreed in principle between Barrick and the GoT [Government of Tanzania] will require Acacia's approval. Acacia will consider any proposal once it receives the full details and a further update will be provided when appropriate," it added.
The export embargo was Tanzania's response to two presidential reviews on the historic value of gold concentrate exports from Acacia dating back to 2001. The Tanzanian government said Acacia had under reported the value of the exports equal to unpaid tax equalling tens of billions of dollars including interest and penalties. In subsequent negotiations, the Tanzanian government refused to enter into talks with Acacia preferring to meet with Barrick Gold instead.
Acacia said today, however, it had made changes to its processing flow sheet in September at Buzwagi so that all of the recovered gold at the mine will be saleable doré. At Bulyanhulu, the mine had been put into a "reduced operational state" which would preserve the mine whilst the export ban was in place.
The company had also secured a $1,300 per ounce floor price for the majority of its gold sales until February 2018.
"These changes, together with the purchase of put options to achieve a floor price of $1,300 per ounce for the majority of our production are expected to enable the group to return to positive cash generation in early 2018," said Acacia.
The impact on the company of the export ban has been significant, however. Annual production was expected to be 100,000 oz lower than the 850,000 to 900,000 oz guided. However, its all-in sustaining cost guidance of $880 to $920/oz would be preserved owing to cost saving initiatives and a cut in capital expenditure to $160m. This AISC number excludes the $23m it will cost Acacia to reduce production at Bulyanhulu.
CASH CRISIS
Financially, Acacia has been faced with danger. Cash on hand fell to $95m in the third quarter whereas it was about $302m in the same quarter of the previous financial year. Net cash fell to a mere $24m as of the third quarter end.
Investec Securities believed Acacia's cash position would "get worse before it gets better" with consensus expecting cash of $79m at the financial year close and net cash of $8m. The plan to keep trading profitably, however, seems prudent considering negotiations with the Tanzanian government remain fluid, the bank said.
"Acacia has lost a staggering $1.5bn or 60% of its enterprise value since news of the concentrate ban emerged," said Investec. "While progress appears to be being made, there are still significant uncertainties as evidenced by the market's yo-you reaction to yesterday's news [of a framework agreement between Barrick and the Tanzanian government]," the bank said in a report.
"And, unfortunately, Acacia is not in the discussions so is not in a position to be able to clarify. To us the offered tax payment [Barrick also offered to pay $300m to the Tanzanian government as a goodwill gesture] sounds like a starting point not a resolution while we cannot be sure of what the 50:50 partnership entails," it said.