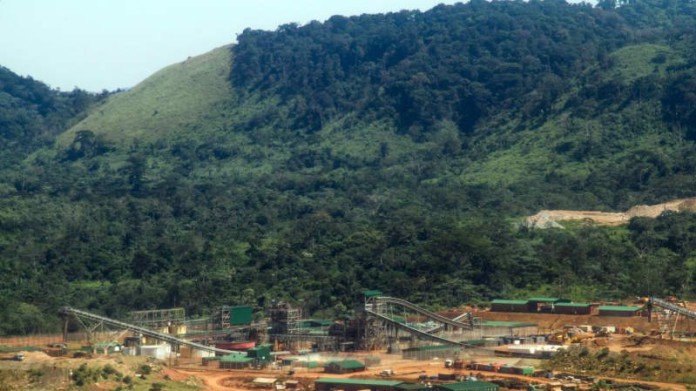 A MODICUM of pressure has been taken off beleaguered Toronto-listed gold producer, Banro Corporation, which said that production at its Namoya mine would resume, ending an operational hiatus that had been in place since September.
During that time, the liquidity of Banro has been the subject of conjecture. The company announced on November 13 that that it was running out of cash and funding options in order to service its debt, and provide working capital for its Democratic Republic of Congo (DRC) operations, one of which – Namonya – had been suspended amid violent clashes between militia and DRC government forces.
The company said in an announcement today that road access to the mine had been re-established and that it intended to "progressively ramp up production at the mine in January". Suspension of mining at Namoya was due to activities of local groups which had taken over certain areas along the sole supply road to Namoya and "shut down transit".
"The impact of those activities resulted in the depletion of essential operating stock and supplies, leading to the temporary suspension of mining operations at Namoya," said Banro. "Normal operations are continuing at the Company's Twangiza mine," it added, saying it was grateful for the co-operation of the DRC government during that time.
Including Twangiza, production totalled 48,830 ounces for the third quarter in October. Output at Namoya was down 38% year-on-year owing to the clashes.
The broader outlook for Banro is still an unknown after a special committee established by Banro's board concluded that the chances of raising capital either through a share issue or through traditional debt finance, or a combination of the two was remote – a view partly held by Banro's financial advisor.
"Due to the significant uncertainty surrounding the company's ability to continue as a going concern, the company will not be in a position to release its interim unaudited condensed consolidated financial statements and related management's discussion and analysis for the period ended September 30, 2017," it said in a statement.