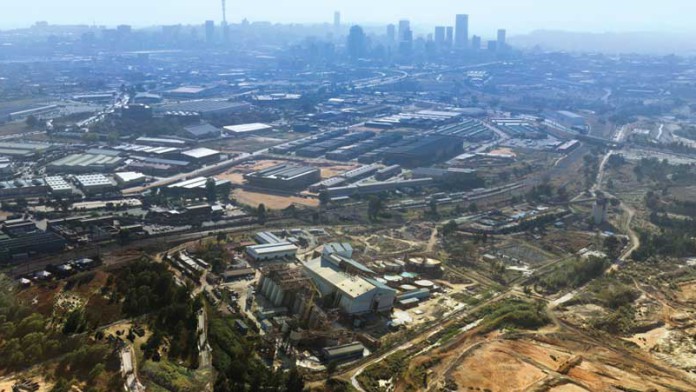 DRDGOLD, a gold retreatment company, staged a strong recovery in the first six months of its 2018 financial year owing to an 11% increase in production – to just over 80,000 ounces of gold, it said today in a trading update.
The outcome financially is an improvement in share earnings of between 14.16 to 14.64 cents compared to the 0.6c/share posted in the corresponding period of the previous financial year. Headline earnings were set to come in at between 14.06 to 14.54c/share compared to a headline loss of 2.4c/share previously.
"The expected increase in earnings per share and headline earnings per share for the six months ended 31 December compared to the previous corresponding period were primarily due to an 11% increase in gold produced despite a 4% decrease in the rand gold price received," the company said.
It added it was planning on gold production of 147,000 to 153,000 oz at cash operating costs of about R475,000/kg for the 2018 financial year, ended June 30. This compares to production of 137,114 oz in the 2017 financial year which was processed as a cash operating cost of R489,549/kg.
In November, DRDGold announced that it would swap 38% of its shares for the surface gold resources Sibanye-Stillwater's Libanon and Driefontein mines. Sibanye-Stillwater was also given a two-year option of buying additional shares in DRDGold, taking its stake to a controlling 50.1%. The deal was then valued at R1.3bn.
The partnership will almost double DRDGold's resources currently estimated to be about 5.75 million ounces of gold. However, it requires the support of DRDGold shareholders who must also provide a waiver exempting Sibanye-Stillwater from making an mandatory offer to DRDGold minority shareholders. This is normally a requirement when one company offers to buy more than 35% of the issued share capital of another company.
"Nothing is a formality," said Pretorius of the request of shareholders. A circular to shareholders setting down the implications of the transaction is imminent.