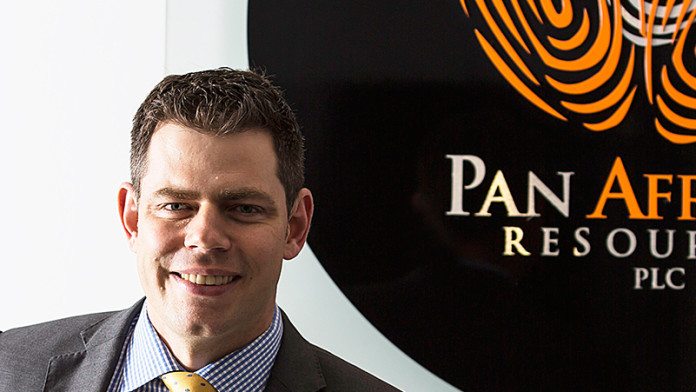 PAN African Resources (Panaf) played down a statement issued by the National Union of Mineworkers (NUM) on Sunday that it was preparing to retrench 1,722 jobs of some 1,812 employed at Evander Gold Mines in South Africa's Mpumalanga province, saying it was engaged in a Section 189 process in which "nothing had been decided".
"We can confirm that we have commenced a S189 process at Evander including engaging with all stakeholders," said Cobus Loots, CEO of Panaf. South Africa's The Labour Relations Act requires that consultation must take place when the employer contemplates retrenchment. "It is a process, however," he said.
Miningmx reported on February 13 that Panaf was engaging with stakeholders at its Evander and Barberton operations following a swift deterioration in the price received for its gold owing to the stronger rand/dollar exchange rate.
At the time, the rand gold price was about R560,937/kg. It is now at about R496,080/kg. The rand gold price has fallen 13% in the last 90 days.
"At R495,000 per kilogram [rand gold price], not a lot of gold mining companies are going to be making money," said Loots. Pan African's overall all-in sustaining cost (AISC) for the six months to end-December was R545,908/kg.
The NUM said on Sunday it had been informed by Panaf that the proposed 1,722 job cuts were due to deteriorating and inadequate infrastructure at the mine, high operating costs, such as rising electricity, labour costs, as well as a low gold price.
"We will see where we end up. There's a number of things we can do to avoid retrenchments. We've got the Egoli project coming up," said Loots. Panaf said at its interim results presentation that it was assessing the viability of a R572m extension at Evander using Shaft 7 infrastructure accessing some one million ounces of gold reserves.
In the meantime, it has been cutting back on costs. It has cut 628 employees at a cost of R39.8m while payroll costs had also been reduced by R9.5m. Contractor numbers had also been reduced by 147 people.
For the six months to end December, Pan African reported a mining profit of R103m (previous comparable period R316m) and a taxed profit of R58m (R250m).
The cost breakdown provided by the firm during its interim results showed that the group's lower cost operations – consisting of the dump retreatment operations plus the Barberton underground mine – had a total AISC of R373,184/kg. But the higher cost operations – the Consort mine plus the Evander underground operations – had a total AISC of R683,873/kg. Breaking that down further revealed Consort's AISC was R761,562/kg with Evander underground at R673,444/kg.