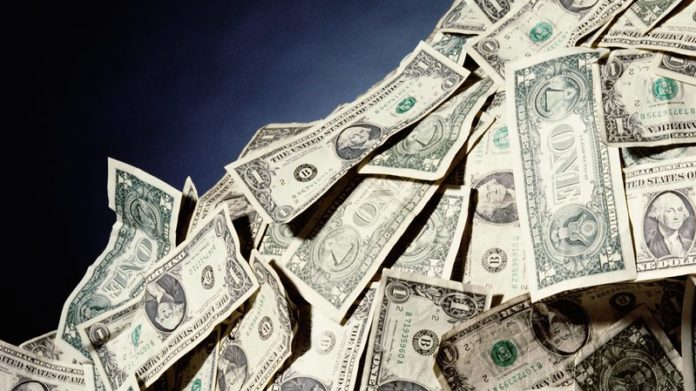 THE proposed merger of Randgold Resources with Barrick Gold was given a surprise sweetener today with both companies unveiling plans to adjust their stated 2018 dividend payouts, although the move does not alter exchange ratio captured in the deal.
The adjustments are an expression to the mining market of the investment character the combined company intends to strike.
Randgold Resources will now pay a $2.69 per share dividend which is an increase of $65m on the original dividend permitted by the company. It had previously said it would pay $2/share in 2018 which was then its highest payout. The increase in the dividend payment was consistent with its dividend policy, it said.
As a result of the change in dividend, Randgold said it would seek an adjournment of its extraordinary general meeting in which shareholders will vote on the proposed merger by two days to November 7 (previous November 5).
On September 24, Randgold and Barrick Gold lifted the curtain on long-standing discussions to shake up the world's gold industry with a merger valued at $18.3bn – a development that would see Randgold and Barrick dispense with lower quality assets and attempt to 'corner the market' for tier one gold mines.
Mirroring today's dividend improvement by Randgold, Barrick Gold said it would pay its shareholders a quarterly dividend for the three month period ending 31 December 2018 of up to 0.07 US cents per share, subject to board approval, which compares to a previous undertaking to pay 0.05 US cents per share. On an annualised basis, the Barrick dividend would total 0.16 US cents/share.
The companies also announced that a merged Randgold/Barrick, described as New Barrick, an annualised dividend of 0.16 US cents/share, would be targeted – a level that would be achieved by the New Barrick Group with its new increased dividend for 2018.
Confidence in reaching this was based on "… stronger cash flow generation, additional overhead cost savings, potential asset sale proceeds, and lower interest costs," the companies said. Thereafter, the New Barrick Group would pay a quarterly dividend of 0.04 US cents/share, commencing with the dividend to be declared and paid in respect of the first quarter of 2019, the companies said.
According to RBC Capital Markets, the dividend restatement adds further momentum to the merger, which it was confident is due to pass muster anyway.
"We were confident that the proposed RRS merger with Barrick Gold was set to pass the required 75% threshold at next week's shareholder vote," said the bank's analyst, James Bell. "However, today's +35% increase in the proposed final dividend from the group is a positive and should seal the deal," he said.
"Today's positive bump could also be seen as a nice sweetener for the small number of European and UK only funds that may be forced sellers of Barrick shares on deal closure," said Bell.