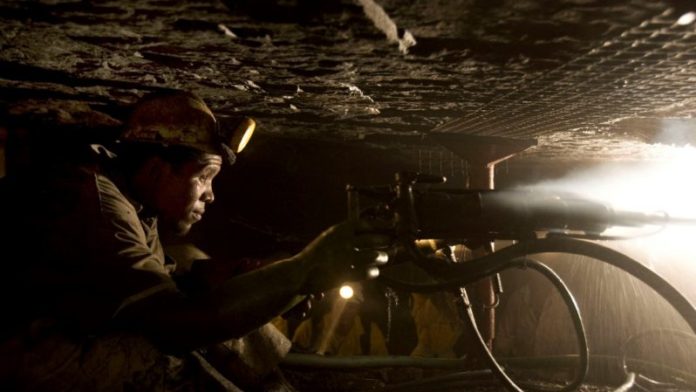 SIBANYE-Stillwater's gold mining travails of 2018 may not yet be at an end, according to Bloomberg News which today reported the possibility of a strike at the gold firm's facilities citing statements on a union Twitter feed.
The Association of Mineworkers & Construction Union (AMCU) is reported to have said: "AMCU has decided to go on strike." Sibanye-Stillwater would be given 48 hours to come back with a better offer, said Bloomberg citing the Twitter feed.
James Wellsted, head of investor relations for Sibanye-Stillwater, told Miningmx the company had received a demand for an improved offer or face a strike in two days.
AMCU was granted a strike certificate in September after talks deadlocked with Sibanye-Stillwater. On November 14, the company signed three-year wage agreements with three other unions including the National Union of Mineworkers.
In that agreement, Sibanye-Stillwater agreed to raise the basic wage for most categories of surface and underground employees by R700 a month in each of the first two years and by R825 in the third. Housing allowance and medical benefits were also increased.
It has been a thoroughly horrible year for Sibanye-Stillwater's gold mining operations in South Africa which was hit by a major seismic event in April. The event knocked out a large section of the firm's Masakhane shaft at Driefontein mine. The cost of rehabilitating the shaft was estimated to be R500m, the company said.
In its third quarter production update published on November 1, Sibanye-Stillwater said 2018 output would be between 1.13 and 1.16 million ounces, lower than the 1.17 to 1.21 million oz in previous guidance.
Neal Froneman, CEO of Sibanye-Stillwater, has warned in the past that the company is prepared for a strike at its gold facilities which are currently loss-making. The company has taken out significant gold hedges to protect revenue but the question of the mines' long-term feasibility has been posed.
"Whatever the ounce plan we come up, we will make sure we come up with a cost structure that is profitable," said Froneman of the company's approach to assessing the feasibility of its gold mines. "We are not going to run a business that is inefficient or ineffective. We are not asset huggers. We have given serious consideration to our under-performing gold business which has been primarily due to safety issues," he said.
"We've had a long, hard look to see whether they are solvable. We believe they are and we believe there is real value in the gold business. It is not apparent in these results. If our gold business continues to under-perform there's no reason why we should be in it. But we have got real value and it will become apparent," he said.