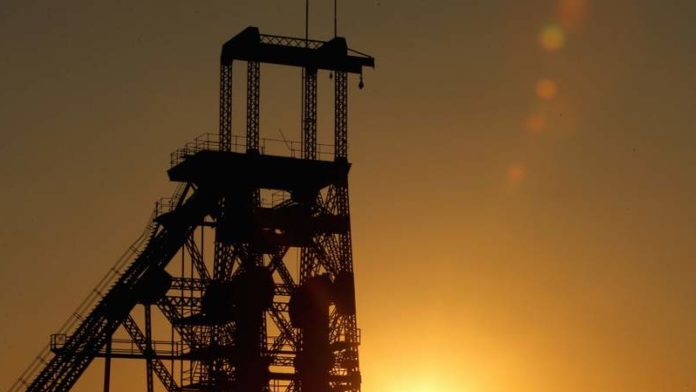 SIBANYE-Stillwater has alerted staff at its gold operations that will restructure them following their under-performance in a development that may affect 6,670 full time and contracted employees.
The prospect of massive retrenchments at Driefontein, a mine situated west of Johannesburg, was first reported by Miningmx on February 11. Sibanye-Stillwater said in an announcement today that restructuring would extend to Beatrix in the Free State. "Formal engagement through a Section 189 consultation process has now become unavoidable," the company said.
"The initiation of a Section 189 consultation process follows numerous initiatives to contain losses at these operations, which have thus far proven to be unsuccessful." Some 5,870 employees and 800 contractors could possibly be directly impacted, the company added.
Neal Froneman, CEO of Sibanye-Stillwater, said today that Section 189 processes sometimes resulted in jobs being saved, referring to efforts in 2014 and 2017 when jobs were saved from such talks related to Beatrix 4 shaft.
The operations affected are Beatrix 1 and Driefontein 2,6,7,8 shafts where "financial losses" had been sustained during the group's 2018 financial year. "Our best attempts to address the ongoing losses at these operations, have … been unsuccessful and sustaining these losses may threaten the viability of our other operations," Froneman said.
The announcement may further complicate the environment at the west rand gold mines in particular where a strike is underway by members of the Association of Mineworkers & Construction Union (AMCU). The strike, which kicked off to violence and loss of life during November, has occasionally bubbled over with members of the rival National Union of Mineworkers (NUM) facing intimidation and violent attack.
Gwede Mantashe, South African mines minister, had "noted" today's announcement, according to a statement by the Department of Mineral Resources (DMR). "The Department will engage with stakeholders in line with Section 52 of the Mineral and Petroleum Resources Development Act (MPRDA), which requires that the company explore all possible options to ensure as many jobs as possible are saved during the restructuring," it said.
"The minister remains committed to continuous engagement with stakeholders in the industry, in line with commitments by stakeholders in the Mining Leadership Compact."
Said Froneman: "We hope to engage constructively with our stakeholders to find ways to minimise and avoid job losses during this process, while ensuring that additional jobs are not placed at risk in future". The company is due to report its 2018 financial results on February 21.
Sibanye-Stillwater's South African gold mines endured a torrid period in 2018 which started with seismic activity, followed then by separate incidents. By mid-year, the company had lost 21 employees to underground accidents and events whilst the assets themselves were shut for periods during procedural investigations.
One investment report called the gold mine un-investible owing to ethical problems with health and safety. Economically, the mines were on the back foot – a situation compounded when AMCU called a strike in November.