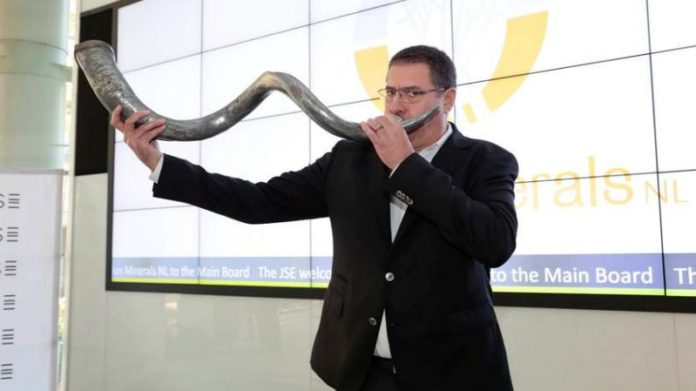 ANGLO American is to take a direct stake in Orion Minerals, one of South Africa's few listed exploration companies, following agreement to convert preference shares held in a subsidiary of the Sydney- and Johannesburg-listed junior.
Orion Minerals said in an announcement to the Johannesburg Stock Exchange today that Anglo owned the share via its Anglo American sefa Mining Fund (AASMF), a joint venture between Anglo American's Zimele and Small Enterprise Finance Agency, a government-owned fund.
The joint venture had preference shares in Orion's 73.33%-owned subsidiary, Repli Trading. The value of shares to be granted to Anglo American will be between R23.98% and R24.99%, Orion said.
Assuming the redemption was completed today, and based on the Orion Minerals share price on the JSE on March 1 (R0.39), the value of shares to be issued to AASMF would be R23.98m, resulting in AASMF holding ~3.2% of Orion.
Orion Minerals is developing the Prieska zinc-copper project, a brownfield development set in South Africa's Northern Cape province. It estimated previously the project could cost in the region of A$250m to develop.
"AASMF's original seed capital investment into Orion's Repli subsidiary in 2015 was pivotal in helping to fund the early engineering work and to drill the first holes that demonstrated the huge potential of the Prieska deposit," said Errol Smart, MD and CEO of Orion Minerals in a statement.
"This in turn assisted Orion in securing substantial foreign investment that has allowed us to advance the Prieska Project to the point where we have recently published a scoping study and updated mineral resource, and are poised to deliver a comprehensive bankable feasibility study in Q2 2019," he added.
AASMF subscribed for 15.75 million redeemable preference shares in Repli in November 2015 per redeemable preference share of R15.75m. The end date for fulfilment of the conditions precedent is end-May, the company said.
Anglo American fell under the critical gaze of South African president, Cyril Ramaphosa, last week. Ramaphosa said at the opening of the Gamsberg zinc mine on February 28 that Anglo had allowed the project to lie fallow "for so many years". The Gamsberg property is now a $400m, 250,000 tonnes per year mine owned by Indian firm, Vedanta, with potential to ramp up to 600,000 tonnes annually.
According to Vedanta executive chairman, Anil Agarwal, Anglo was not interested in greenfields developments in South Africa. "Anglo, and I think I can be very open with you, has no heart to develop in South Africa," Agarwal told reporters in an article published by weekly newspaper, Business Times.
"This asset, they literally threw away," Agarwal said of Anglo's treatment of Gamsberg. "You will get a better return if you invest in Africa, if you invest in South Africa," said Agarwal. He described Anglo's investments in South American as "risky" labelled South African investments "a sure shot".
Anglo American CEO, Mark Cutifani, told Miningmx in February that South Africa had not yet established a regulatory and policy regime for its mining sector where it could compete for new capital spend by the group.
However, the company has been proactive is seeking an undertaking from the South African government, and organised labour, for the development of industry that would encourage building of new mines.