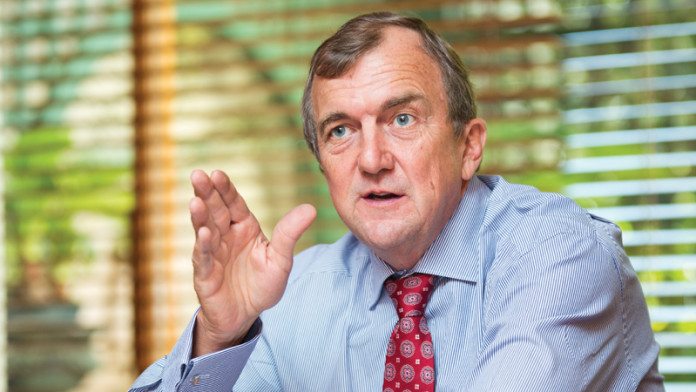 MARK Bristow, CEO of Barrick Gold, held "constructive" talks with Newmont Mining CEO, Gary Goldberg, said Reuters citing an interview involving the South African on CNBC television network on March 6.
"We are engaged in a constructive manner," Bristow told the news programme. "We are talking. That's a good thing."
Bristow's comments follow febrile activity in the world's gold sector. Less than two months after his company, Randgold Resources, merged with Barrick Gold, he unveiled plans for a take-over of Newmont Mining estimated to be worth $18bn.
In its merger proposal, Barrick said one of the major benefits was to extract cost synergies by operating the two firms' Nevada-based assets. Goldberg rejected the merger proposal but said he was open to re-opening 2015 discussions aimed at forming a joint venture over the assets.
Shareholders including Van Eck, which is Barrick Gold's largest investor, have expressed a preference for a joint venture fearing the combination of Newmont with Barrick would be too complex.
Bristow told CNBC that Barrick Gold was unlikely to sweeten the merger offer with Newmont which was offered at a discount to Newmont's share price. Said Bristow: "I don't give away premiums that haven't been earned".