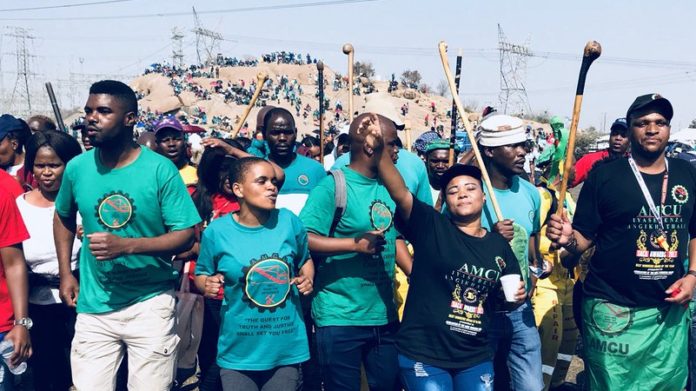 THE National Union of Mineworkers (NUM) said it welcomed an increased police presence in communities affected by a strike at the premises of Sibanye-Stillwater west of Johannesburg, adding that its members had been the target of violence and intimidation by rival union, the Association of Mineworkers & Construction Union (AMCU).
Police minister, Bheki Cele on April 3 said his department had launched a crime combating drive focused on Blybank, an area near Carltetonville that had been especially affected by a strike by AMCU which has not agreed to a new gold wages deal with Sibanye-Stillwater.
The NUM, and other unions, agreed to the terms of the wage deal in November last year and its members had been subject to violent attacks from AMCU members since, it said in a statement. According to eNCA, a broadcaster, the two unions signed a peace agreement which would be supported by crime prevention.
"We've said that everybody… we said if you don't want to be part of peace, we'll have to enforce peace….those properties didn't burn themselves. Those who've done that will have to bear the consequences", Cele is quoted by eNCA to have said.
"Ever since the strike started in November last year, NUM members who are not on strike, became targets on the basis that the NUM signed a three-year wage agreement with the company in November after a marathon of wage negotiations," the NUM said.
Four workers were brutally killed, three workers have since sustained serious injuries and 40 houses and 13 vehicles have been burnt down, said the NUM.