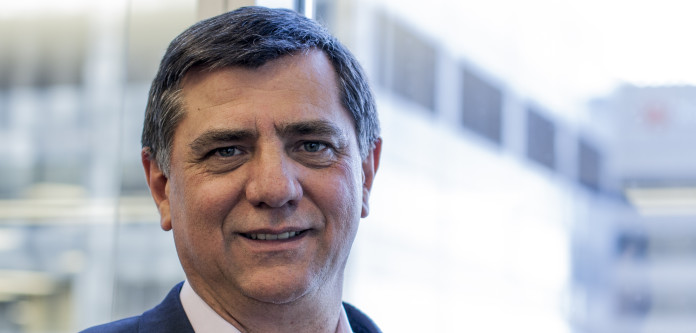 GOLDEN Star CEO, Sam Coetzer, has resigned from the company effective from April 30, and will be replaced by Andrew Wray, currently head of La Mancha – the investment vehicle which is Golden Star's largest single investor.
La Mancha – which is owned by telecoms mogul-turned-gold bull, Naguib Sawiris – finalised the purchase of a 30% stake in Golden Star for $125.7m in October.
The management change may rank as a crucial step in La Mancha's plans to develop Golden Star into a larger African gold company having already played a role growing Endeavour Mining, a Toronto-listed firm. Tim Baker, chairman of Golden Star, said Wray would be focused on "creating value for shareholders" in order to ensure "the next phase of development" for the company.
It's possible La Mancha has merger or acquisition targets lined up for Golden Star. In an interview with Reuters at the Mines and Money conference in London last year, Sawiris said La Mancha would be interested in buying mines with lives of 10 years and with an output of 150,000 to 250,000 ounces a year.
He was referring to deals that might present themselves if Barrick Gold disposed of non-core assets. Sawiris said of potential disposals that they "… might be in geographies where we are very strong and that make sense for us. We can extend the mine lives."
Sawiris appointed Wray, the former CFO of Acacia Mining, as La Mancha's CEO last year. Wray said at that time that: "Our strategic goal is to create value with a long-term, supportive approach to the benefit of all stakeholders". Sawiris also developed Evolution Mining, an Australian company.
Baker also acknowledged Coetzer's role in transforming Golden Star into an underground mining company whilst improving its financial position. The company announced on March 28 that the underground mineral reserve of its Wassa mine in Ghana had increased 47% to an estimated 834,000 tonnes. Wassa's total mineral reserve increased by about 23%. But the mineral reserve of Golden Star's other Ghana mine, Prestea, fell 36%.
Commenting on the announcement today, Coetzer said: "I will remain a committed shareholder and will be following the company closely during this next exciting phase, and have no doubt that with Andrew at the helm the future will be very bright for Golden Star".
Wray was formerly with JPMorgan Cazenove, advising companies in their capital-raising activities and other strategic objectives across a range of sectors. Prior to joining JPMorgan Wray worked for the Kuwait Investment Office in London.