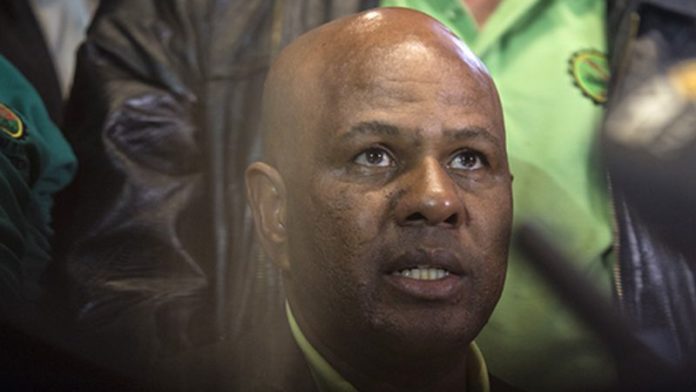 JOSEPH Mathunjwa, president of the Association of Mineworkers & Construction Union (AMCU), told members assembled at the premises of Sibanye-Stillwater's West Rand gold mines this afternoon that they should end the near five-month strike by returning to work.
The strike was at the premises of Kloof and Driefontein mines in Carletonville, and the Beatrix mine in the Free State.
This comes just a week after Mathunjwa told a PGM investment conference that his union would never bow to Sibanye-Stillwater which has been in dispute with the union since mid-November after it refused to sign a new three-year wage agreement.
Sibanye-Stillwater subsequently confirmed the strike end in an announcement to the Johannesburg Stock Exchange in which the group's CEO, Neal Froneman, said the company was pleased, but saddened by the "losses and hardship" employees had suffered.
The announcement confirmed Miningmx speculation that in accepting the wage offer first tabled by Sibanye-Stillwaer in November, AMCU had also taken up the firm's March 1 'back to work' proposal which included such inducements as a one-off 'peace and stability' payment of R4,500 to the striking workers, and a R5,000 salary advance to be repaid by the workers who went on strike.
As part of the agreement, AMCU is to sign a peace pact within 30 days. There was no evidence in the announcement, as suggested by a market source, that AMCU had undertaken to act with due care when it and the company meet again to discuss annual wage increases in the platinum sector. Sibanye-Stillwater owns Rustenburg Mines and is bidding to take control of Lonmin where AMCU has significant employee representation.
The agreement is a major fillip for Sibanye-Stillwater which last week took extraordinary measures to ease debt on its balance sheet by means of a R1.75bn forward gold sale and a R1.7bn share placement in the event exogenous factors, such as strike action, afflicted its operations in the long-term.
At some 104,000 ounces, Sibanye-Stillwater's first quarter gold production was 90% of anticipated levels, but only 36% the level of production of the first quarter in the previous financial year. "Unit operating and all-in sustaining costs will be negatively impacted by the reduced production levels," Sibanye-Stillwater said.
Sibanye-Stillwater said that post the agreement with AMCU, initial shifts at the affected mines will consist of fit-for-work medicals, training and assessing work places before mining activities can re-commence. "We are pleased that the extended strike at our gold operations has ended, without undermining other stakeholders or compromising their rights," said Froneman, who added he was hopeful the company could re-base its relationship with AMCU.
"It is with sadness that we reflect on the losses and hardship resulting from the strike, which include lives lost and serious injuries sustained," he said.
In terms of the agreement now accepted by AMCU – and earlier accepted by the National Union of Mineworkers, Solidarity and UASA – employees will receive an increase in the basic wages of category 4-8 surface and underground employees at the gold mines Kloof, Driefontein and Beatrix of R700 in year one; R700 in year two; and, R825 in year three.
The agreement also says that miners, artisans and officials would receive increases of 5.5% in year one and 5.5% or CPI (whichever is the greater) in years two and three of the wage agreement.