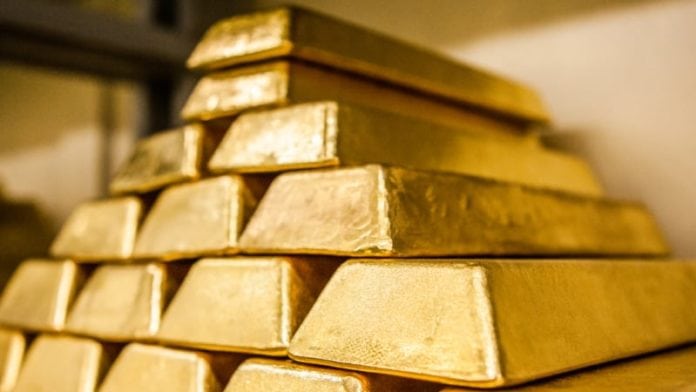 CALEDONIA Mining was seeking clarity regarding media reports citing Zimbabwe's state-owned gold buyer, Fidelity Printers & Refineries, that it would provide price support for gold bullion supplied to it.
In the normal course of business, Caledonia sells gold produced at its Blanket mine in Zimbabwe to Fidelity Printers & Refineries from which it receives a price derived from the afternoon fix called by the London Bullion Market Association(LBMA).
However, Fidelity Printers & Refineries is quoted to have said that in order to incentivise gold production in Zimbabwe, it would pay an incentive price over and above the contractual price equal to $44,000 per kilogram. This was a premium of about $86 per ounce – about 6.7% – on the prevailing LBMA spot price.
"At this stage it is unclear how long the gold support price will remain in place, how, when and by what rationale it may be adjusted in the future and whether the additional income associated with the gold support price will be subject to Zimbabwean income tax or royalty deductions," said Caledonia in a statement today.
"Caledonia has made requests for clarity on these issues and will notify the market in due course if appropriate," it added.
Caledonia said in Januart that it had hedged about 100% of its gold production from February to June – equal to some 22,500 oz – whilst it completes the final sinking of its Central Shaft project.
"This part of the Central Shaft project is relatively capital intensive," said Steve Curtis, CEO of Caledonia Mining in a company production update for 2018. "In light of our significant capital expenditure commitments, we believe it is prudent to take advantage of the recent strengthening of the gold price," he added.
Caledonia Mining has therefore agreed to sell its gold over the five months for a minimum price of $1,250/oz whilst writing in options for possible gold price improvements. "Caledonia will continue to monitor the gold price in conjunction with our projected cash position and review our hedging strategy as appropriate," said Curtis.