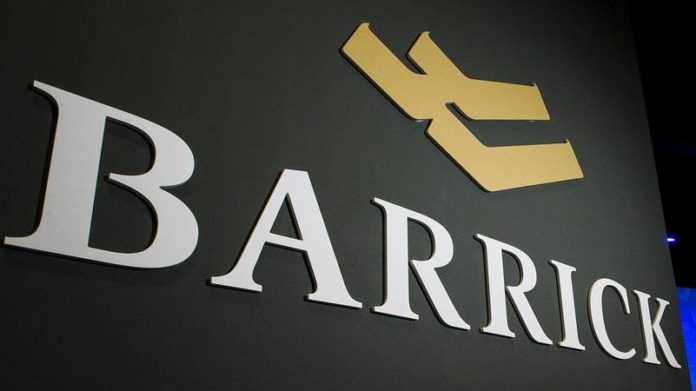 ACACIA Mining recorded a rebound in gold production for the second quarter after mining significantly higher grades at its North Mara operation. The company said it was on course for forecast production of 500,000 to 550,000 for the 2019 financial year.
"Overall we achieved gold production of 158,774 ounces in Q2 2019 with a particularly strong quarter from North Mara, which set a monthly production record of 47,849 oz for the month of June," said Peter Geleta, Acacia's long-standing interim CEO.
The ability of Acacia to report solid operational numbers has never been more important, especially for the UK firm's minority shareholders who are reluctant to accept a proposed, all-share takeover offer submitted by the firm's 63.9% shareholder, Barrick Gold.
Barrick argues that its indicative offer, consisting of 0.153 Barrick shares for each ordinary share of Acacia, represents fair value as it takes into account the increased sovereign risk of owning all of Acacia which is embroiled in a dispute with the Tanzanian government over allegations of unpaid tax.
The quarterly performance also comes a day before Barrick has to decide on whether it wants to proceed with the purchase of shares in Acacia after the UK's Panel on Takeovers and Mergers agreed on June 18 to an offer extension. If Barrick decides not to move ahead with its proposal it must walk away for at least six months in terms of British takeover law.
In the event opposition to the Barrick offer melts away and a friendly offer materialises, 75% of the minority shareholders would have to back it. If the bid is not friendly, 90% of the minority shareholders would have to support it.
Barrick said previously that it would write-down a significant lump of its investment in Acacia following an update to Acacia's life of mine (LOM) plans and its own due diligence of the company's mines. North Mara remains fully operational but Buzwagi is nearing the end of its mine life whilst Bulyanhulu's underground section is on care and maintenance.
Acacia disagreed with Barrick's assessment.
Acacia said today production from both Buzwagi and Bulyanhulu were lower as expected: the former reporting 30,283 oz of gold output for the quarter, down 19% whilst production at Bulyanhulu was 6% at some 9,377 oz for the quarter. Production at Bulyanhulu was impacted by lower grades recovered from the retreatment of tailings.
But it was a head grade of 5.4 grams per ton (g/t) – higher than the 4.1 g/t in the second quarter of 2018 and the 3g/t in the current year's first quarter – that was behind the improvement in North Mara's gold production of some 119,113 ounces, a 39% increase, in the second quarter. The mine had reported a fall of ground at the Gokona underground mine and an excavator breakdown in the Nyambirama open pit in the previous quarter.
Gold ounces sold for the quarter of 143,325 oz was 10% below production owing to the timing of our gold shipments from North Mara which were weighted towards the end of June, the company said.
Acacia's cash balance as at June 30 amounted to approximately $125m, representing an increase in net cash of approximately $27m during the quarter, primarily resulting from the higher production.