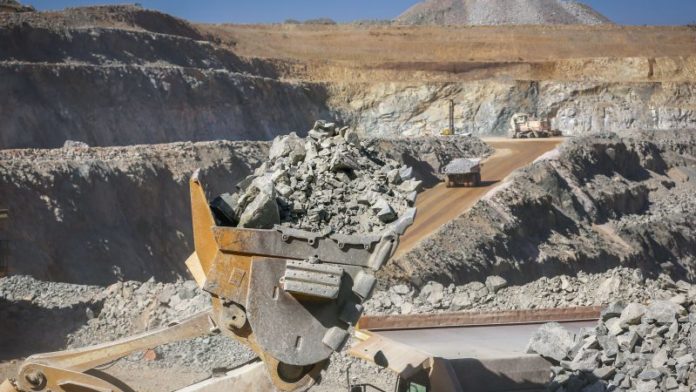 BARRICK Gold would meet with Acacia Mining and SRK, the consulting engineering firm, to discuss a report valuing the UK-listed miner at 40% above its current market value.
SRK said Acacia Mining was worth about £1.1bn compared to its current market value of £750m and the £631m originally imputed by Barrick's all-share potential takeover of Acacia Mining. The proposed takeover, which is subject to a second postponement, is a transaction that Acacia and Barrick agree is required in order to break a tax-related dispute with the Government of Tanzania.
"Barrick intends to meet early next week with representatives of Acacia and SRK to discuss the SRK report and related matters," it said in a statement. "Shareholders will be provided with an update not later than the end of next week," it said.
Commenting on the report produced by SRK, Barrick said many of its conclusions concurred with those it had made in it own assessment, and that would lead it to a write-down of its 63.9% stake in the company. This suggests that when Barrick meets with SRK and Acacia it will be to debate the interpretation of similar data set conclusions.
However, Barrick found the time to weigh in on Acacia's recent second quarter results, posted July 8 in which Acacia reported a positive rebound in its production numbers, and giving the firm confidence that it would meet its annual guidance of 500,000 to 550,000 ounces for the 2019 financial year.
Barrick's view, though, was that Acacia's improvement quarter-in-quarter was predicated on unsustainable selective mining of high grade parts of the North Mara mine.
"The improved production results for (Q2) quarter two were achieved principally by developing and mining in the very high-grade Golden Banana 2 portion of Gokona UG, which at 27.5 grams per ton (g/t) is far above the corresponding Gokona underground proven and probable mineral reserve grade of 5.53g/t," said Barrick.
"Accordingly, it is unsustainable to maintain the UG mined grade of Q2 production, especially when probable mineral reserve replenishment is only being added at a grade of 4.74g/t," it added.
Acacia said in its report that its Buzwagi and Bulyanhulu mines had lower production quarter-on-quarter as expected: the former reporting 30,283 oz of gold output for the quarter, down 19% whilst production at Bulyanhulu was 6% at some 9,377 oz for the quarter. Production at Bulyanhulu was impacted by lower grades recovered from the retreatment of tailings, the company said.
But it was a head grade of 5.4g/t – higher than the 4.1 g/t in the second quarter of 2018 and the 3g/t in the current year's first quarter – that was behind the improvement in North Mara's gold production of some 119,113 ounces, a 39% increase, in the second quarter, it said. The mine had reported a fall of ground at the Gokona underground mine and an excavator breakdown in the Nyambirama open pit in the previous quarter.
Gold ounces sold for the quarter of 143,325 oz was 10% below production owing to the timing of our gold shipments from North Mara which were weighted towards the end of June, the company said.