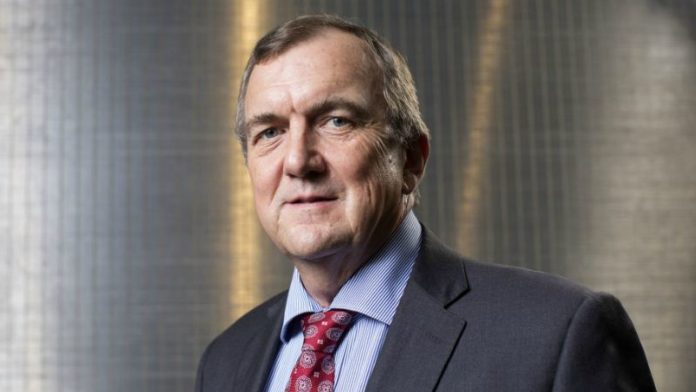 IT'S clear that Mark Bristow, the South African CEO of Barrick Gold, one of the world's largest gold producers, is thinking in yet bigger terms for a post-COVID-19 world.
Famous in the gold sector for banging on about restructuring the industry, before making huge strides in achieving this when he merged his Randgold Resources with Barrick, Bristow is now calling for a restructuring of the mining sector that would include a range of commodities.
"The global industry has come closer together on a net asset value basis and it needs re-arrangement, not just in gold", he said in an interview with Miningmx following the publication of Barrick's first quarter numbers on May 6.
"We have created a real opportunity for genuine re-arrangement and modernisation of the industry. It is a challenge owing to personalities (other CEOs in the sector), and relative commodity prices, but at the same time, it's a huge opportunity," he said.
One of the factors giving Bristow the confidence to think in terms of broad industry consolidation is the fact that Barrick has been able to attract "… a huge amount of generalists"which have created "… a new playing field to play with". Bristow is referring to non-specialist investors who have turned to mining whilst other asset classes fail in the current period of pandemic.
Bristow's ambitions for Barrick to buy or merge with a copper producer – because he believes the future of the world's remaining gold discoveries is now restricted to a geology known as gold/copper porphyry deposits – is well known. Earlier this year, he disclosed a meeting had taken place with his counterpart at Freeport McMoRan, a US company.
But with opportunity comes additional responsibility.
It's no secret that post the COVID-10 pandemic, public sector policy will fall increasingly on poverty alleviation and economic disparity. The onus will also fall on world leaders to roll-out better disaster management approaches, especially as greenhouse gas emissions and other environmental pressures receive a fresh blast of attention.
In this world, the mining footprint will become more exposed to scrutiny than ever.
"Let's be frank, the 'ESG' (environment, sustainability and governance) was mostly about the environment which was strongly driven by the Democrats in the last US election," said Bristow. "But people have forgotten about poverty alleviation, and the difference between the have and have-nots."
"So this, COVID-19, has been a leveller for everyone and it's given the mining sector a chance to show how much it actually does because the industry has really stepped up.
"I think it's changed forever. The mining sector is going to have to show more agility; it has to be modern, younger, and more visionary because the recognition of all stakeholders is absolutely critical if we are going to come out of these things in better shape," he said.
"If we stay the way we are, it will become a complete disaster."