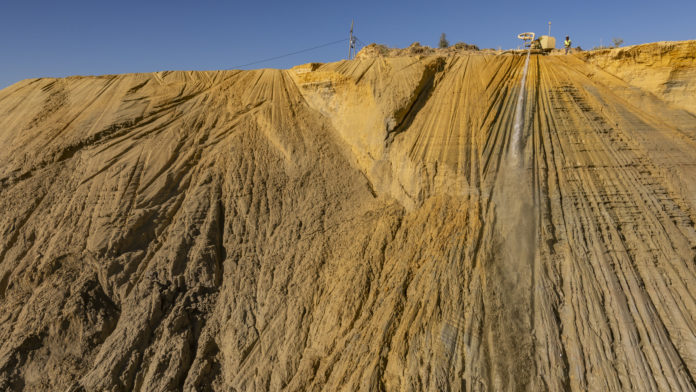 DRDGOLD is nearing completion of an R80m project aimed at improving gold recoveries from its Far West Gold Recoveries (FWGR) operation near Carletonville.
The project involves the conversion of the Driefontein No. 2 plant (DP2) to closed circuit milling which would also mean lower maintenance costs.
"Construction is on schedule with the thickener steelwork being erected and modifications to the mill progressing well. Commissioning is expected in November 2021," said MD of FWGR Kevin Kruger in an announcement.
Niel Pretorius, CEO of DRDGOLD, said in August the company was extremely well placed at current gold prices of around R800,000/kg to continue with its expansion plans although these would executed in an "incremental way" depending on the situation in South Africa.
He was speaking after the release of DRDGold's results for the year to end-June which reported a doubling in headline earnings to 168.4c a share (previous financial year – 82.4c a share) from an average gold price received of R917,996/kg (R768,675/kg).
"We are not having to rethink any of our resources. If the gold price sticks in a range around R800,000/kg then we are in business. We are currently in much better shape than we have been in for at least seven out of the last ten years," he said.
DRDGOLD also has a role to play in the uranium production plans of Sibanye-Stillwater which owns 50.01% of the company.
Pretorius said DRDGOLD intended to stay "in the slipstream" of Sibanye-Stillwater by moving into green metal and mineral retreatment activities. For instance, the second phase development of FWGR would encompass the retreatment of uranium slag, he said.
Design of FWGR was extensive enough to include uranium, but implementation would be "phased", said Pretorius. Sharing of infrastructure over gold and uranium production would "dilute" the capital expenditure demands on the company, he said.