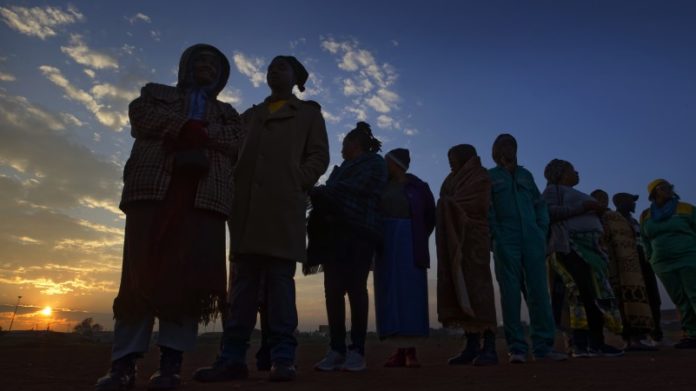 HARMONY Gold has agreed a total average increase of 7.8% falling to seven per cent in the final year of a new three-year wage agreement with unions.
The agreement, signed today with the Association of Mineworkers & Construction Union and a coalition of unions including the National Union of Mineworkers, UASA and Solidarity, includes an average 8.4% increase for entry-level employees across the period.
NUMSA was also party to the wage agreement signed in Boksburg, east of Johannesburg. It was signed outside the auspices of the Mineral Council's central bargaining forum
"This historic wage agreement reflects the strong partnership between Harmony and organised labour, demonstrating our commitment towards our long-term sustainability and our people," said Peter Steenkamp, CEO of Harmony Gold.
In contrast to previous years, wage negotiations this year in the gold sector were free of conflict, threats of strike action or strike action itself. The agreement is effective from July 1 of this year until June 30 in 2024.
The category 4 to 8 employees will receive a wage increase of R1,000 for each year of the wage agreement whilst miners, artisans and officials will receive an increase of 6% of their basic wage for each year of the agreement, said Harmony Gold.
The total average wage increase negotiated is 7.8% in year one, 7.4% in year two and 7% in year three. Some 98% of Harmony employees are part of the bargaining unit covered by this wage agreement, the company said.
In addition to the basic wage increases there is agreement on the introduction of a housing allowance for employees choosing to buy a residence or who have bonds. It will start at  R2,750 in the first year, increasing incrementally each year up to a maximum value of R3,240 in year three.
Living out allowances will be provided for employees ineligible for a housing allowance. The living out allowance starts at R2,500 in the first year of the agreement. It will then increase by R100 in year two and in year three respectively.
A number of non-wage related and process issues have been agreed to, including maternity and paternal leave; medical incapacity and medical aid benefits, said Harmony.
Harmony declared a 27 cents a share final dividend which took the total payout for the year to 137 cents in line with its 20% of free cash flow payout policy. Free cash flow was up 83% to R6.5bn. Net debt was cut 60% to R542m.