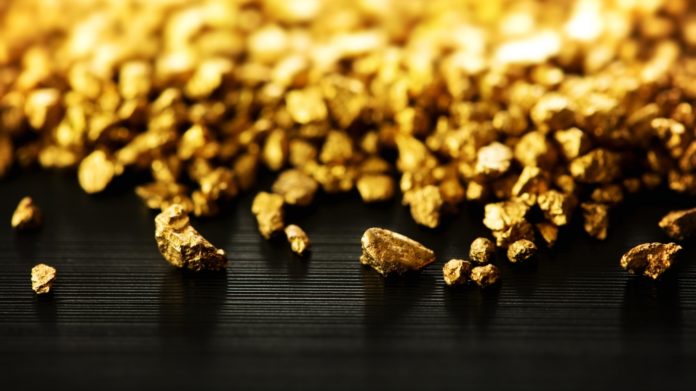 HUMMINGBIRD Resources, a UK-listed gold producer, will produce first metal from its $115m Guinea project, Kouroussa in the second quarter of 2023 after raising bank finance.
The UK-listed firm said in an announcement today it had raised $100m in debt finance from Corus Bank which – combined with internally generated cash – would fund Kouroussa to completion. All in all, the mine will produce between 120,000 to 140,000 ounces of gold a year over seven years – two more than first scoped.
Shares in Hummingbird gained nearly 16% by midday in London.
Kouroussa will double Hummingbird's production in the firm's 2023/24 financial year, and provides jurisdictional diversity, it said. The company currently mines the 100,000 to 110,000 oz/year Yanfolila mine in Mali at a guided all in sustaining cost (AISC) this year of $1,250 to 1,350/oz. Kouroussa's AISC is put at $900 to $1,000/oz.
Hummingbird estimates cumulative cash flow of $314m with a two-year payback assuming a gold price of $1,750/oz. Construction is due to kick off in the current quarter.
"The completion of the financing and the imminent commencement of building Kouroussa marks the next phase of Hummingbird's strategy to become a multi-mine, multi-jurisdiction gold producer," said Daniel Betts, CEO of Hummingbird Resources.
"The recent political events in Conakry (Guinea's capital) have not impacted the rapid progress of the development of Kouroussa, and we have taken measures to ensure that our key priority of maintaining the safety of our employees, contractors and operations remain intact," he said.
In September, Guinea president Alpha Conde was deposed by a military coup. The junta's leader, Colonel Mamady Doumbouya subsequently said he planned to work with mining companies provided the help alleviate poverty in the West African country. Existing contracts with mining companies would be honoured, he said.
Kouroussa is located about 570 kilometres from Conakry and some 170 km east of Yanfolila.
The funding, agreed at a fixed interest rate of 8.5% over four years, is split into three debt tranches with the first of $40m to be drawn "imminently", Hummingbird said. The remaining two tranches consist of $30m each.
Hummingbird bought Kouroussa in 2020 from Cassidy Gold in an all-scrip deal equal to about 9.1% of its enlarged share capital. The project was then scoped at $90m. The new  includes $97.5m for processing plant and establishment costs an an additional $10m for pre-production mining costs, and $7.5m in contingencies.