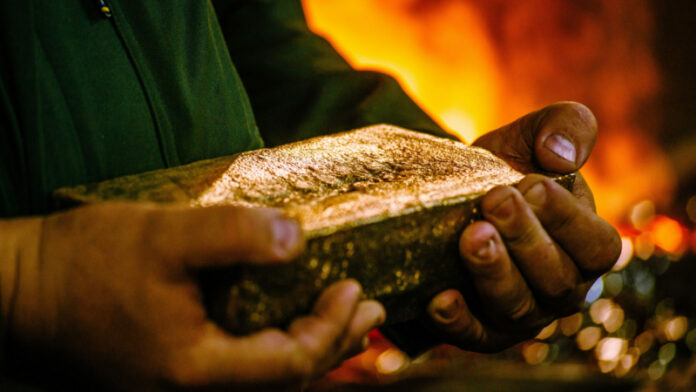 WEST African Resources targeted gold production of between 210,000 and 230,000 ounces for the 2023 financial year compared to 229,224 oz in output last year.
The company said today in an update that production from Sanbrado, a gold mine it operates in Burkina Faso, would produce "slightly less" gold as it had conservatively banked on a grade of seven grams a ton (2022: 8.1g/t).
All-in sustaining costs (AISC) were expected to come in at $1,175/oz compared to 2021 AISC of $1,086/oz. The company said the increase was mainly due to "the financial assumption that elevated fuel and explosive prices encountered in the second half of 2022 will persist throughout 2023".
The firm also forecast an increase in growth capital expenditure to $27m ($21m) as it presses on with a strategy to replace and expand production.
Richard Hyde, chairman and CEO of West African previously said that the company had targeted production of 400,000 oz a year by 2025. This is as a result of the commissioning of the $430m Kiaka, an 18-year life of mine project, also in Burkina Faso. Kiaka has been scoped to produce 233,000 oz in gold a year.
Earlier in January, Hyde praised the firm's production performance. "This is an excellent effort by our team considering the political challenges encountered in Burkina Faso during 2022 and inflationary cost pressures experienced throughout the year."
Burkina Faso suffered two military coups last year.
Bloomberg News said this week that Russia had increased its influence in Burkina Faso which the West African government preferred over France which once governed the country. Burkina Faso has increasingly relied on the Russia-backed mercenaries Wagner Group for support in fighting jihadists groups linked to ISL and al-Qaeda, it said.
Western governments have for years warned about the threat of Russian disinformation campaigns in the Sahel, spearheaded by companies linked to Wagner founder Yevgeny Prigozhin, said Bloomberg News.
"Through companies that exploit Africa's natural resources, political operatives who undermine democratic actors, front companies posing as NGOs, and social media manipulation, Prigozhin spreads disinformation to influence African politics in Russia's favor," the US State Department warned last May.