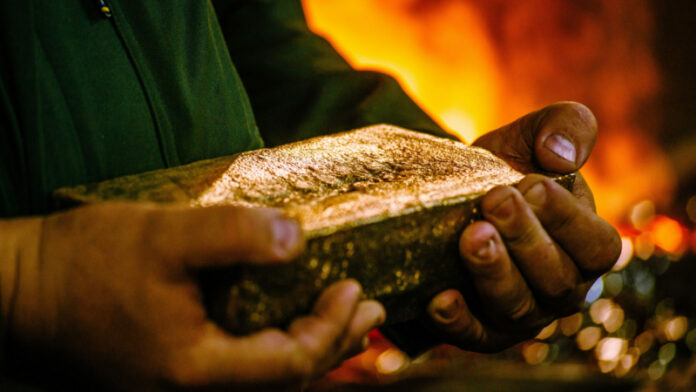 GOLD Fields and AngloGold Ashanti unveiled today an in-principle agreement for a joint venture of their Ghana assets which would create "the largest gold mine in Africa" and lead to an increase in mine life, production, and lower costs.
The joint venture, which will be 66.7% controlled and operated by Gold Fields, involves AngloGold's 100%-owned Iduapriem mine and the neighbouring Tarkwa mine in which Gold Fields has a 90% stake. It is envisaged that Ghana's government will take a 10% stake in the joint venture diluting Gold Fields and AngloGold to 60% and 30% respectively.
Martin Preece, interim CEO of Gold Fields, said in a press conference today that the companies had discussed the joint venture "many times" in the past. Discussions leading to today's joint venture announcement began about a year ago, he said.
The joint venture counted as one of the bolt-on initiatives Gold Fields said it would undertake after failing to conclude the takeover of Canada's Yamana Gold last year. It also mirrors a similar synergy-busting joint venture between Barrick Gold and Newmont in Nevada to which investors have warmed.
The Ghana assets, which neighbour one another, will have an estimated life of mine of at least 18 years and possibly more. That's if an extension plan, to be considered by the joint venture over the next three years, is put into action.
"This should always have been one asset. It's just separated by fences. The two operations produce 700,000 to 800,000 ounces a year and the joint venture will produce 900,000 oz," said Alberto Calderon, CEO of Anglogold Ashanti.
Average production over the life of mine was estimated at about 600,000 oz while the industry benchmark cost of all-in sustaining costs (AISC) would be below $1,000/oz over the first five years and $1,200/oz over its life of mine.
It also gives Gold Fields additional time to assess its options with regard to Tarkwa, the future of which it had been subjected to an optimisation study. "In the short term, it obviates a need to optimise; we start winning from day one," said Preece. "The teams will work together to see potential to further enhance (the asset)".
The joint venture also removes a requirement for Gold Fields to allocate growth capital to Tarkwa – a possibility under the previously considered optimisation study. "We can combine the two operations and that pushes out need for significant capital injection," said Preece.
"We don't anticipate any material capital injection," said Calderon. "It's a very nice example of optimisation without capital injection," he said. "Not all mergers and acqusitions are clear, but this one is."
Asked if similar joint ventures could be pursued between the two companies, Calderon said the joint venture "may open possibilities to collaborate … We are in similar places". But he declined to comment on possible broader M&A between the companies.
"It's the last thing we talk about," he said.
The transaction, while a step in the right direction for Gold Fields after Yamana, represents continuation of AngloGold strategy. In September last year, AngloGold bought Coeur Sterling, a subsidiary of Coeur Mining, for $150m. Coeur Sterling owns properties next to AngloGold's North Bullfrong prospect, itself acquired from Corvus Gold for $370m in 2021.