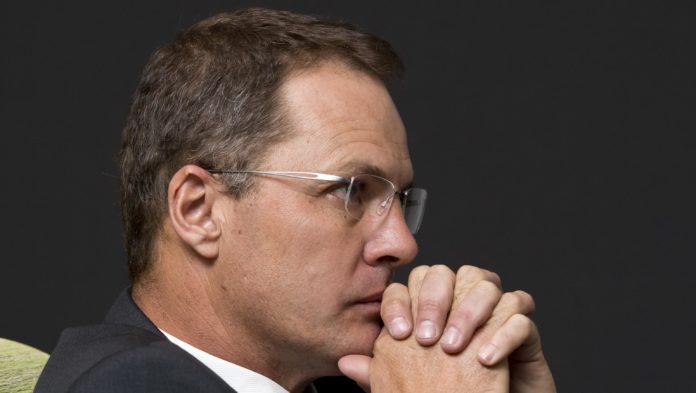 DRDGOLD bowed to pressure on the design of a new tailings dam at its Far West Gold Recoveries (FWGR) site west of Johannesburg – a decision that will see it incur at least R1bn in capital expenditure.
Niël Pretorius, CEO of DRDGOLD said last year the company had opted for a lower capex interim facility using existing infrastructure at Driefontein 2 mine for a new tailings storage facility at FWGR, known as the Regional Tailings Storage Facility (RTSF).
In comments to the firm's annual results today, however, Pretorius said DRDGOLD had "moved past the idea of an interim storage solution" for FWGR. This was owing to opposition to DRDGOLD's plans by the department of water and sanitation and global thinking on such facilities.
The containment of mine tailings – essentially waste – is one of the sector's hot topics in recent years following two disasters in Brazil in which dam wall breaches killed hundreds of people and resulted in untold environmental damage. AngloGold Ashanti recently closed part of its Brazilian operations while it upgraded its tailings storage facilities.
Pretorius said reverting to "synthetic water containment for ground water protection" would result in more capital, but also save it on the cost of the interim facility. Pretorius previously said he was "convinced a lining would fail over time, be it 15 or 20 years".
Another factor making tailings storage a pressing matter for DRDGOLD is the slow turnaround times with the department – a factor that frustrates Pretorius. He said: "At the rate of that the process is moving, and depending on the turnaround at the department of water and sanitation, we hope to start constructon in the latter part of 2024".
Pretorius said it had been "made clear" that the turnaround time with the department needed to be improved in order to reduce delays. The current rate of progress with Government "has caused delays in the past, and if not managed properly, can cause further delays in the future", he said.
Despite these pressures, DRDGOLD turned in strong numbers for the 12-months ended June. Production was 8% lower at some 169,820 ounces but a 16% increase in the rand gold price – which came in at R1.04m per kilogram – helped compensate for this and a 16% in cash operating costs.
The outcome was an 8% year-on-year improvement in operating income of R1.8bn. Headline earnings of R1.27bn, an increase of 14%. DRDGOLD ended the 12 months with cash and cash equivalents of R2.47bn (2022: R2.53bn) after paying dividends of R515.3m during the 12 months.
Shareholders will be pleased. The group declared a final cash dividend of 65 South African cents a share – a 63% year-on-year improvement – taking the total dividend for the year to 85 cents a share. Year to date, shares in DRDGOLD are 42% higher.