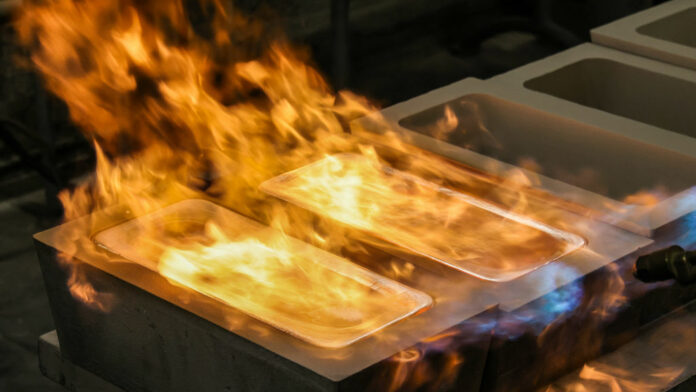 ANGLOGOLD Ashanti is to put its Brazilian mine Córrego do Sítio (CdS) on care and maintenance, saying in an announcement to the JSE today the mine was unable to fund itself.
In the first six months of this year, the mine produced 30,000 ounces of gold at an all-in sustaining cost (AISC) of $3,031/oz, more than $1,000/oz above the gold price. During that period it suffered negative free cash flow of $30m.
"AngloGold Ashanti Brasil, a wholly-owned subsidiary of AngloGold Ashanti, has therefore taken the difficult decision to place CDS on care and maintenance," the company said.
Efforts would be made to redeploy affected staff but AngloGold acknowledged "there will be a reduction in the CDS workforce".
"While the value of CDS has been fully written down by AngloGold Ashanti, the impact of the cessation of production at the mine will be disclosed in AngloGold Ashanti's third quarter market update, in November," it said.
The decision to put CdS on care and maintenance follows attempts to sell the mine after it was found to fall short of AngloGold investment criteria in terms of a year-long asset review undertaken by the group's CEO Alberto Calderon.
Another Brazilian mine Serra Grande is also vulnerable to closure or sale. Although it is breaking even at present, and efforts are underway to improve its performance, AngloGold said earlier this month it might "find a new home for it".
CdS and Serra Grande account for 158,000 oz in annual gold production – roughly 5.7% of AngloGold's total output.
AngloGold had a poor first quarter amid rampant inflation which averaged 9%. It helped take AISC 12% higher to $1,587/oz compared to $1,418/oz in the first half of 2022. In addition to higher total cash costs there was a planned increase in sustaining capital expenditure.
The company posted a $258m year-on-year decline in basic earnings to $40m. There was a $205m cash outflow for the six months.
"It has been more difficult than expected. We are very surprised," Calderon said of cost increases this year. He expected inflation to stabilise to about 6% to 7%.