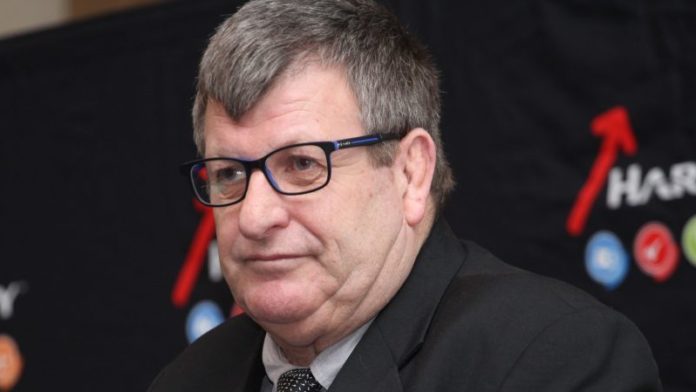 HARMONY Gold resumed dividends announcing today a final payout for its 2023 financial year of 75 South African cents a share.
The payout, representing its unchanged dividend policy of 20% net free cash, came off a strong operational performance for the 12 months ended June 30 in which the Mponeng and Khotsong mines were the stand-out performers. The two mines – both acquired from AngloGold Ashanti in previous years – contributed 57% of operating free cash flow.
Harmony had passed the interim dividend in March citing a "prudent approach to capital allocation". At the time it was concerned by a R4bn increase in net debt to R4.7bn after having bought the Eva copper/gold mine in Australia, and committing to stay-in-business capital over its 2023 and 2024 financial years of R17bn.
Today, however, Harmony presented a markedly stronger picture thanks to a 15% lift in the gold price received, which averaged R1,03m per kilogram of gold produced, and an especially robust 8% increase in underground grade to 5.78 grams per ton. The grade, driven by Mponeng, helped contain all-in sustaining costs (AISC) to a better-than-forecast 6% increase (to R889,766/kg) and lift cash flow generation.
Gold production was flat at 1.47 million ounces.
From an earnings perspective, Harmony shot the lights out. Headline earnings increased 60% to 800 South African cents a share. In terms of the balance sheet, the gold producer reduced net debt by about 55% or R2.07bn to end the period at R2.63bn.
As a result, Harmony is well set to embark on the dual development of its South African and Australian and Oceania assets. Harmony CEO Peter Steenkamp gave the strongest indication that the deepening of Mponeng mine would progress describing it as a mine that should be extended.
"My personal opinion is that the mine is long life and is well worth pursuing," he told media in a conference call today. "But we need to complete the feasibility study and take it to the board for a final decision," he added. The board is due to decide on the further development of Mponeng at year-end.
Similarly, the board is waiting on a feasibility study for the Eva mine, acquired last year for $170m, which will yield 100 million pounds of copper a year and 14,000 ounces of gold annually over an expected mine life of 15 years. Its previous owner estimated capital of $600m. Steenkamp said Harmony wouldn't significantly reduce this capital cost, but nor would there be a blow-out.
There's also a potential alignment of the stars for the Papua New Guinea project Wafi-Golpu following meetings with PNG president James Marape and his administration on the grant of a special mining lease – a development that will open the door to its development post fresh funding considerations for Harmony. Steenkamp said Harmony was "fully commited" to Wafi-Golpu's development with joint venture partner, Newcrest.
Commenting on the current financial year, Steenkamp said with the strong grades at Mponeng likely to continue for another year – and with group-wide grade estimated at 5.6 to 5.75g/t for 2024 – the outlook is upbeat.
The group has guided to gold production of between 1,38 to 1,48 million oz at AISC of "less than R975,000/kg". Capital expenditure is estimated to jump, however, to R6.5bn compared to capex of the year under review of R7.59bn.