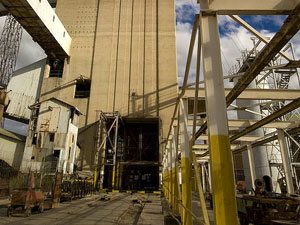 [miningmx.com] – ALON Davidov, CEO of Shaft Sinkers, has quit the company amid further financial turmoil in which it missed a £2.9m loan repayment to Standard Bank, said BDLive.
Shaft Sinkers reported a £6.4m loss in the first half of 2014 after four contracts were terminated contracts in South Africa. The company, which is heavily exposed to the South African platinum sector, was also affected by the platinum strike last year.
"If Shaft Sinkers goes down it will be a loss for the mining industry and for global commodity supply, not just its shareholders," said John Meyer, an analyst for SP Angel, a UK broker.
In addition to Davidov, Shaft Sinkers CFO, Chris Hall, also left the company. Both managers departed with immediate effect, said BDLive.
Click here to read the full article