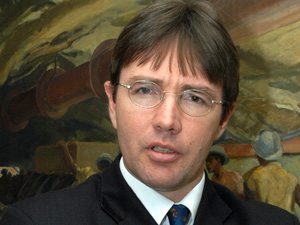 [miningmx.com] – SOUTH Africa's Chamber of Mines said that imposing developmental pricing on domestic sales of minerals such as iron ore and coal would be a "deal-breaking issue" for the sector.
In an interview with BDLive, Roger Baxter, COO of the Chamber of Mines, said: "A developmental price implying a less than market-related price for metals sold into the domestic market is a deal-breaking issue for the mining industry".
"It is a substantive issue because it implies mining companies will be forced to subsidise downstream manufacturing companies and if the government thinks mining companies can do this then they haven't done enough work in understanding the business of mining or manufacturing," he said.
Mines minister, Ngoako Ramatlhodi, said earlier this week that the Department of Trade and Industry had asked for changes to proposals to apply mine-gate prices for coal and iron ore which approximates to market-related pricing.
The proposals are contained in amendments to the Mineral & Petroleum Resources Development Act (MPRDA) which were referred back by President Jacob Zuma to the National Assembly for additional discussion.
Click here to read the full article