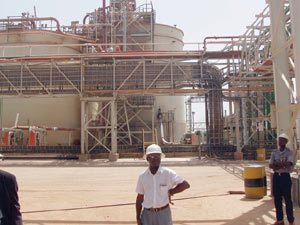 [miningmx.com] – CANADIAN gold producer, IamGold, has been identified as the credible buyer of two Mali mines owned by AngloGold Ashanti.
"Iamgold has been having dialogue with AngloGold, with respect to how the Sadiola expansion project could move forward and to help facilitate their exit from their share of the assets," Iamgold spokeswoman Laura Young told Reuters. "Buying their share of the assets has always been an option," she said.
AngloGold said on March 31 that it was selling its 41% stake in Sadiola and 40% stake in Yatela, which produced 85,000 and 11,000 attributable ounces of gold respectively in 2014, and it had received interest from a buyer meeting the qualifying criteria.
Click here to read the full article